Egypt foreign reserves post largest drop since April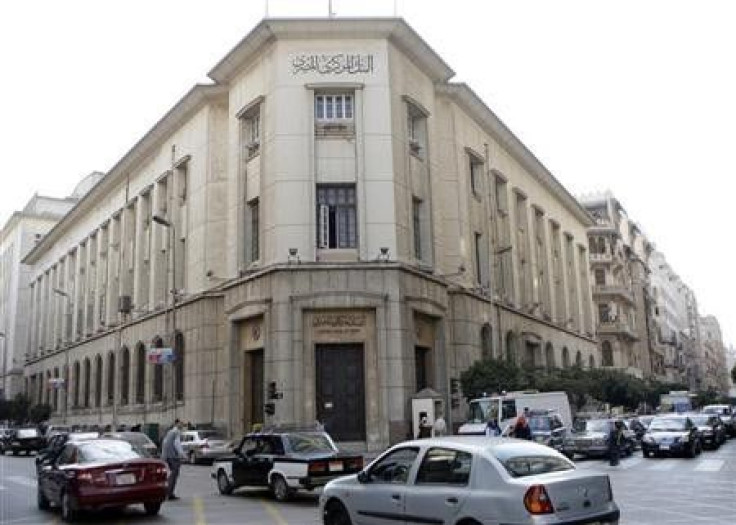 Egypt's net foreign reserves slid by $1.93 billion last month, their worst drop since April, as investors dumped more treasury bills and other assets because of uncertainty over a peaceful transition to civilian rule, analysts said.
Reserves dropped to $22.1 billion in October from $24.01 billion a month earlier, the central bank said on its website.
The decline was almost double the drop a month earlier. Reserves were $36 billion before an uprising that overthrew President Hosni Mubarak and led to an exodus of foreign investors and tourists.
Reserves are deteriorating at a faster pace than expected, said a trader at CIB in Cairo. Investors are not sure for the political future and the coming elections so there are a lot of outflows from the market.
He said reserves represented three and a half months of imports, which was still a safe level.
Reflecting weak appetite for Egyptian sovereign debt, a sale of bonds on Thursday was only partially covered despite coupons exceeding 14 percent.
Clashes between the army and Coptic Christian demonstrators in Cairo on October 9, the deadliest since Mubarak stood down, underscore an unstable social backdrop as the country gears up for crucial parliamentary elections beginning this month.
Egypt's Muslim Brotherhood is threatening a showdown with the ruling military generals over whether the army should submit to the authority of a future elected government under a new constitution.
Economists also attributed the drop in reserves to continued buying of Egyptian pounds by the central bank to shore up the currency, which has stayed relatively stable since the uprising against Mubarak, declining by 1.5 percent.
We think the CBE has been using reserves to shore up the currency, said BNP Paribas strategist Dina Ahmad. There also seem to be more outflows from Egyptian assets and that we've seen across emerging markets since August.
Ahmad said the Central Bank of Egypt (CBE) was likely to continue trying to protect the pound's value.
If a dangerous reserves level is reached in the next few months, we could see Egypt having to resort to the IMF to help cover the current account deficit, she added.
Egyptian customers of banks operating in the country say they have faced obstacles to buying dollars, although officials insist there are no currency controls.
A year ago, foreigners were often buying back into Egyptian treasury bills and bonds when their existing holdings matured, but now T-bill sales are being monopolised by local banks.
That lack of competition, worries about Egypt's political and economic turmoil and difficulty in funding a sharp increase in the state budget has sent T-bill yields jumping.
The yield on Egyptian 91-day bills was 12.385 percent at the latest auction, up from 9.29 percent a year ago and 6 percent four years ago.
The central bank sold reopened three-year and five-year bonds worth 1 billion Egyptian pounds on Thursday, well below the amount it offered as yields outstripped the coupons on offer.
© Copyright Thomson Reuters 2023. All rights reserved.