Egypt military denies plan to pardon Mubarak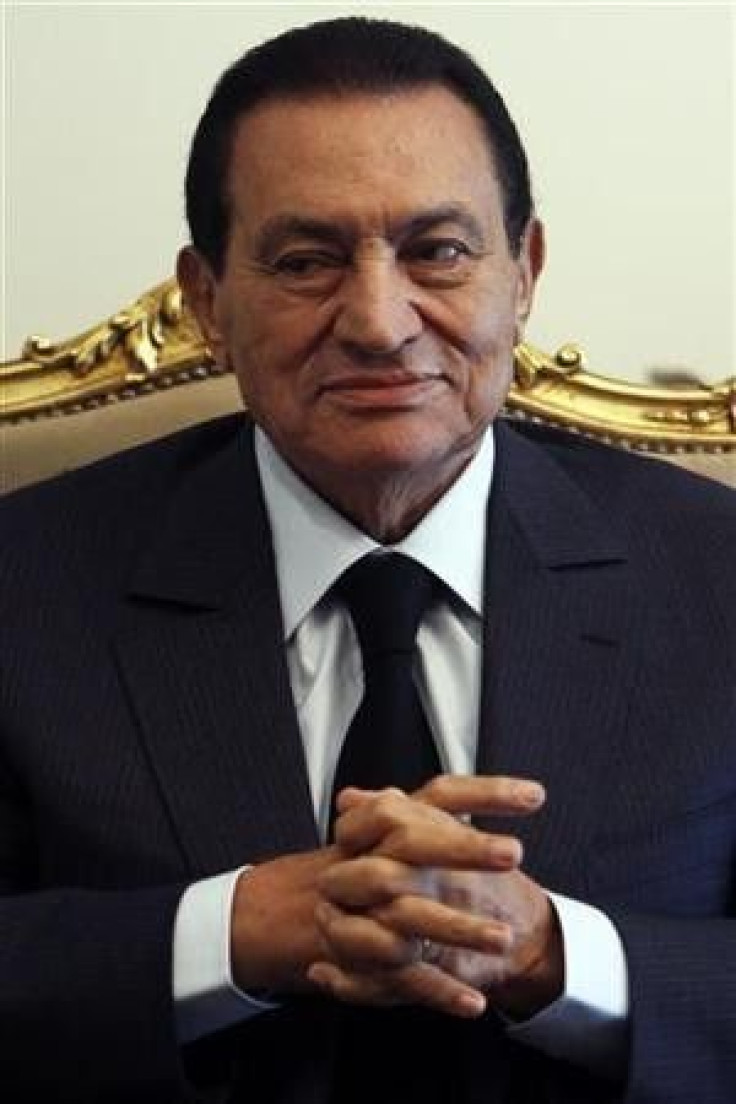 Egypt's ruling military council released a report on Wednesday that it does not intend to interfere in judicial affairs, denying reports that it might pardon former President Hosni Mubarak.
Mubarak is in custody since April on suspicion of involvement in the deaths of protesters and corruption. He has been detained in a hospital after he had heart problems.
"There is absolutely no truth in what was published by the media about the supreme council moving to pardon Hosni Mubarak and his family," the Supreme Council of the Armed Forces confirmed it in a statement on its Facebook page, as reported by Reuters.
The Council does not interfere in any legal procedures to hold the former regime symbols accountable, the statement read, adding that legal steps were for the judiciary to handle and such rumors were aimed at dividing the nation.
Suzanne, Mubarak's wife also faced corruption investigation and was released on bail after surrendering her assets while Mubarak's two sons Alaa and Gamal are being held in a Cairo prison.
Mubarak was preparing a letter of apology and is ready to hand over assets, hoping that it would secure him amnesty, an Egyptian newspaper said.
© Copyright IBTimes 2023. All rights reserved.