Egypt Police Thwart Terrorist Attack Near Karnak Temple, 2 Assailants Killed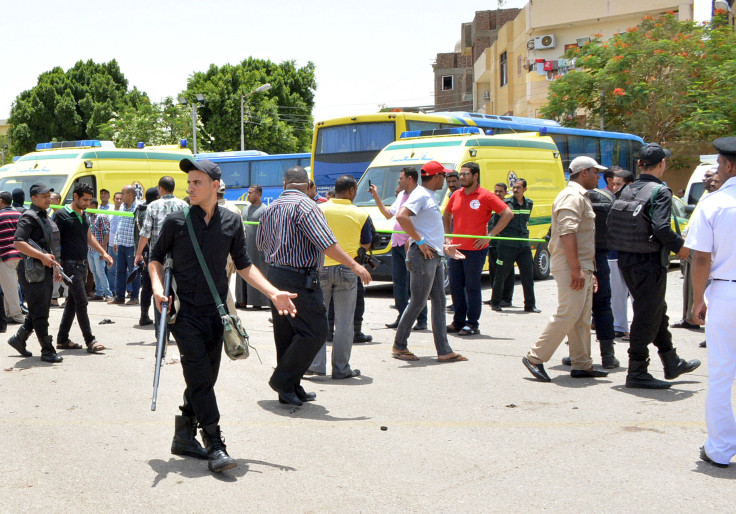 Egypt's security forces foiled a terrorist attack near the ancient Karnak temple in the tourist city of Luxor after a suicide bomb blast outside its premises, the country's interior ministry said Wednesday. Two attackers were killed and the third injured.
A health ministry spokesman reportedly said two civilians and two policemen were injured in the attack. According to local media reports, three assailants tried to break in the temple, one of Egypt's popular tourist areas. One was killed and another injured in gunfire with the police, while the third managed to break the barricade and blew himself up, Reuters reported.
No group has claimed responsibility for the attack, which is the first against the ancient temple. According to state-owned Middle East News Agency (MENA), a senior interior ministry security source said no tourist had been injured, Reuters reported.
The last assault against a temple took place in 1997 when jihadist militants attacked a group of tourists visiting the 3,400-year-old Temple of Hatshepsut on the west bank of the Nile River near the Valley of the Kings. The attack killed 58 people, the Guardian reported.
According to BBC, Islamist militants have killed hundreds of security forces and government personnel since the military ousted Egypt's first democratically elected president Mohammed Morsi in 2013. Last week, two members of Egypt's Tourism and Antiquities Police force were shot dead on a road near the pyramids at Giza.
© Copyright IBTimes 2023. All rights reserved.