Egyptian President Apologizes For Police Brutality, Urges Restraint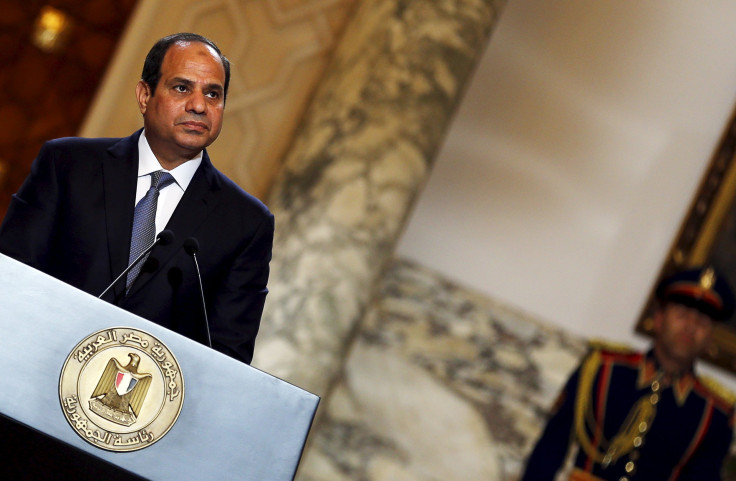 Egyptian President Abdel Fattah el-Sisi apologized to the nation for alleged human rights abuses committed by the police, in a statement issued Sunday. His comments were made to address last week's incident of a police officer beating a lawyer with a shoe, and accusations of torture and arbitrary arrests leveled against the country's police.
"I apologize to every Egyptian citizen who has been subjected to any abuse. I am accountable for anything that happens to an Egyptian citizen," Sisi, who assumed office after a military coup against former president Mohammed Morsi, reportedly said on Sunday -- a year after he came to power.
"I say to our sons in the police or any government agency they must be mindful that they are dealing with human beings. … We need to set an example," Morsi reportedly added. However, he failed to present a clear plan to address the accusations made by several human rights groups against the police.
"Years of impunity have emboldened the Egyptian security forces who have effectively been granted the green light to continue torturing and otherwise ill-treating detainees without facing any consequences," Hassiba Hadj Sahraoui, Amnesty International's deputy Middle East and North Africa director, had said, in a statement released in March.
Several detainees have died in overcrowded prisons in the country after being tortured by police -- a charge that the country's interior ministry denies. In addition, the police have also been accused of being heavy-handed while curbing demonstrations against the government.
On Sunday, a police officer received a three-month jail sentence for physically assaulting a lawyer in a city in the Damietta Governorate. The assault had triggered a countrywide strike by lawyers in Egypt on Saturday. The lawyer was given a one-month prison sentence for verbally insulting the police officer, according to local media reports.
© Copyright IBTimes 2023. All rights reserved.