In Egypt, Pro-Morsi Demonstrators Stand Firm Despite Deadly Raids
Turmoil continued to escalate in Egypt Sunday, as deadly clashes took place at funerals for backers of ousted President Mohammed Morsi, more than 70 of whom had been killed over the weekend.
The unending violence has left the nation in a crisis, with the interim president granting the prime minister the power to allow the military to arrest civilians in an attempt to bring an end to the violence, according to the Associated Press.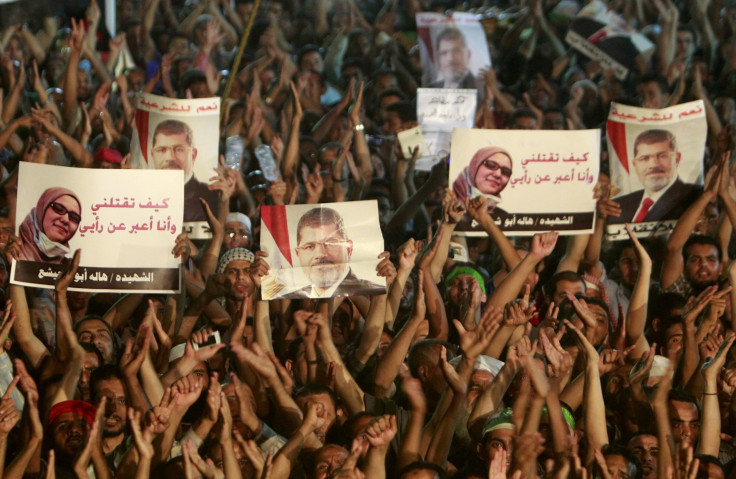 The desperate situation in Egypt led U.S. Secretary of State John Kerry to issue a terse statement. Saying that he had spoken with top officials including interim Vice President Mohamed ElBaradei and interim Foreign Minister Nabil Fahmy, he and European Union High Representative Catherine Ashton expressed "deep concern about the bloodshed and violence in Cairo and Alexandria over the past 24 hours that has claimed the lives of scores of Egyptian demonstrators and injured more than 1,000 people" on Saturday.
Kerry went on to say that "this is a pivotal moment for Egypt," and that the future of Egypt "will be forever impacted by what happens right now." He urged Egyptian leaders to "respect the right of peaceful assembly and freedom of expression" and to launch an independent inquiry into the deaths that roiled the nation over the weekend.
Security forces have been coming under attack from Morsi supporters and Islamic militants in the Sinai Peninsula, as the nation continues to come to terms with the major rift that was exposed when Egypt's first freely, democratically elected president in its 5,000-year history was ousted July 3 in a military coup that arose after millions of Egyptians took to the streets to protest his policies and demand he step down.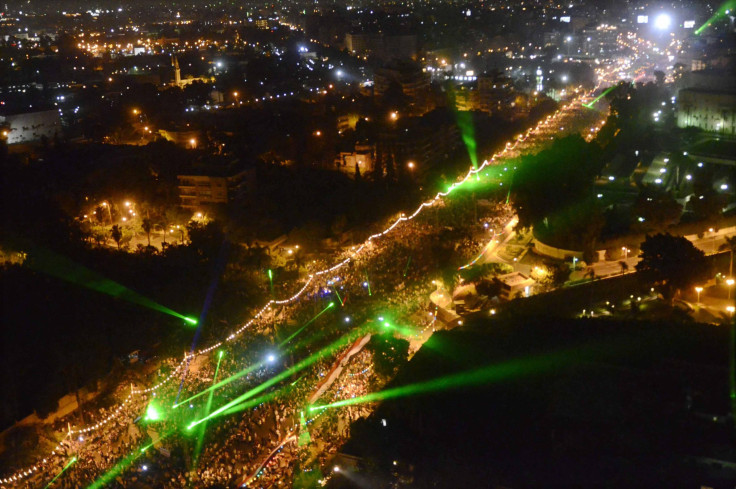 The situation is very volatile in Egypt on Sunday, AP reported, as 72 people were killed in a dawn raid Saturday morning on Morsi supporters, who quickly declared the attacks a "massacre."
Despite the violence, Reuters reported that the Morsi supporters have stated that they will not give up their struggle to make their voices heard as the country's military-installed leadership promises to make a quick transition to a democratic election of a new president.
© Copyright IBTimes 2023. All rights reserved.