Egyptian Court Orders Release Of Hosni Mubarak's Sons In Corruption Case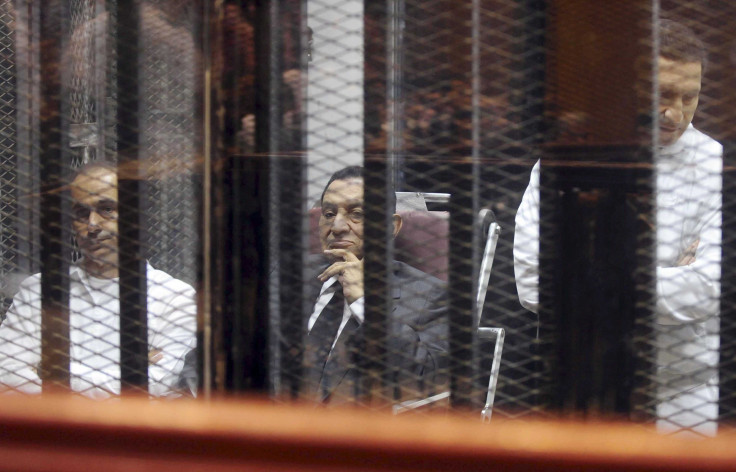 A court in Egypt ordered Sunday the release of Gamal and Alaa Mubarak, sons of ousted president Hosni Mubarak, according to reports. The two were sentenced to three years in prison in May, and the court accounted for the prison time served since their arrests in 2011, defense lawyer Farid al-Deeb said, according to Agence France-Presse (AFP).
The two were jailed for allegedly helping Mubarak embezzle millions of dollars of state funds. In January, an Egyptian court ordered the release of Mubarak's sons, but in May, the two, along with Mubarak, were sentenced to three years in prison. Gamal and Alaa were taken into custody in April 2011 and have since remained in jail.
Egypt witnessed years of political turmoil since Mubarak, its longtime autocratic leader, was ousted by a popular uprising in 2011, ending his reign of three decades. Following this, Mohamed Morsi of the now-banned Muslim Brotherhood became Egypt's first democratically elected president in June 2012. However, his rule was short-lived after he was ousted in an uprising by current Egyptian President Abdel Fattah el-Sisi in 2013.
Human rights groups said that deaths of unarmed demonstrators were far more under Sisi's leadership than during the 2011 uprising. Since Morsi's ouster, the government views the Brotherhood as an Islamist extremist group. However, the organization has repeatedly asserted that it is committed to nonviolence.
© Copyright IBTimes 2023. All rights reserved.