#EidinNYC: New York Muslim Holiday Public School Observance Celebrated On Twitter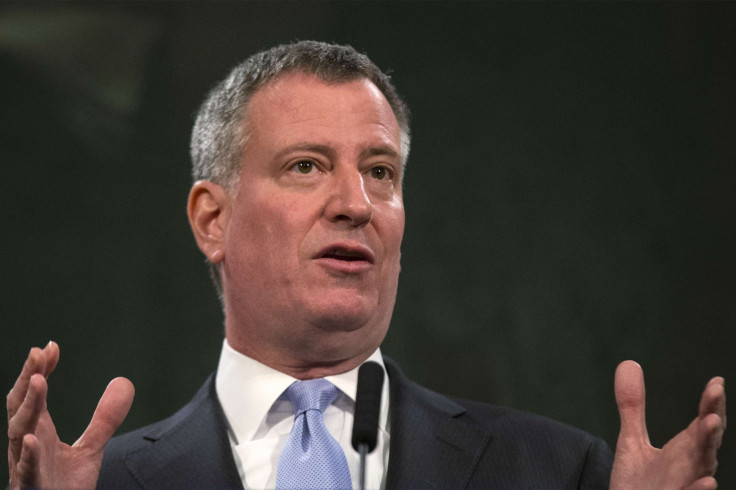 Muslim New Yorkers welcomed Mayor Bill de Blasio's announcement Wednesday that two of the most sacred Muslim holidays will be observed by New York City public schools, fulfilling a campaign promise. The move has been celebrated on social media, with many on Twitter using the hashtag #EidinNYC to voice their gratitude for the policy.
New York's official recognition of Eid al-Fitr and Eid al-Adha is a "great victory for our diverse city after years of advocacy," one Twitter user posted, shortly after de Blasio announced the new policy at a press conference with community leaders and New York Muslim activists.
The number of Muslims living in New York is estimated to be anywhere between 600,000 and 1 million, with about 10 percent of the city's public school students identifying as Muslim, the Times said, citing a 2008 study by Columbia University. Muslim community leaders and activists have been campaigning for years to have the two Eid holidays, the most crucial observances of the Islamic year, added to the public school calendar. Many have argued that not recognizing the holidays posed a major dilemma for a growing number of students in the city.
"We're here today to make good on a promise to our Muslim brothers and sisters that a holiday of supreme importance to the Muslim community will be recognized in our school calendar so that children can honor the holiday without missing school," the mayor said Wednesday. De Blasio's support for the measure is a notable departure from the stance of his predecessor, Michael Bloomberg, who opposed additional religious holiday observances for public schools.
"#EidinNYC isn't simply about missing school," one Twitter user posted before continuing, "It's about offering a kind gesture to a community that has been increasingly marginalized." Others on Twitter voiced similar sentiments:
© Copyright IBTimes 2023. All rights reserved.