New York City Mayor Bill de Blasio Adds Two Major Muslim Holidays To Public School Calendar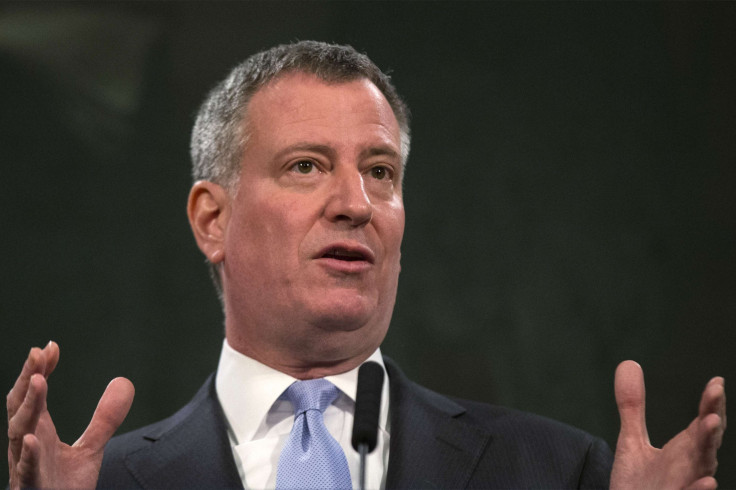 New York City Mayor Bill de Blasio announced Wednesday two Muslim holidays will be added to the city public schools' holiday schedule. In a tweet, de Blasio stated that adding Eid al-Fitr and Eid al-Adha to the calendar "respects the diversity of our city."
The change will be implemented this year, and New York will become the largest school district in the country to recognize the two major Muslim holidays.
Eid al-Adha, which commemorates the willingness of Ibrahim (Abraham) to sacrifice his son, begins this year the evening of Sept. 23 and ends the following day. According to the mayor, schools will be closed Sept. 24. Eid al-Fitr, the holiday that celebrates the end of Ramadan, will be observed this year on July 17. De Blasio said it will be a holiday for summer school students.
Muslim families have been requesting recognition of these two major holidays for years. According to the Coalition for Muslim School Holidays, the initiative was launched in 2006. Three years later the New York City Council approved having the holidays added, but then-Mayor Michael Bloomberg opposed it.
"The truth of the matter is we need more children in school. More, not less," Bloomberg said in 2008.
Last February, de Blasio voiced support for the initiative. On WNYC's "Brian Lehrer Show" the mayor said, "It is complicated in terms of logistics and school calendar and budget. But it's something I want to get done in a reasonable time frame."
One in eight students in New York City public schools is Muslim, Linda Sarsour, executive director of the Arab American Association of New York, told NPR last April. While students already can request the holidays off, Sarsour said incorporating the observances means students would no longer have to choose "between their faith and their education."
"Today is a day that will go down in history," Sarsour said in a Facebook post Wednesday morning. " We did this for our children and the generations to come. Thank you New York City for making me even more proud to be a New Yorker."
The New York City school district is not the first to recognize the two major Muslim holidays. Schools in Dearborn, Michigan; Cambridge, Massachusetts; Burlington, Vermont; Waterbury, Connecticut; and districts in parts of northern and central New Jersey already have included the observances in their public holiday calendars.
© Copyright IBTimes 2023. All rights reserved.