Eight Trends To Watch For In Fast Food For 2014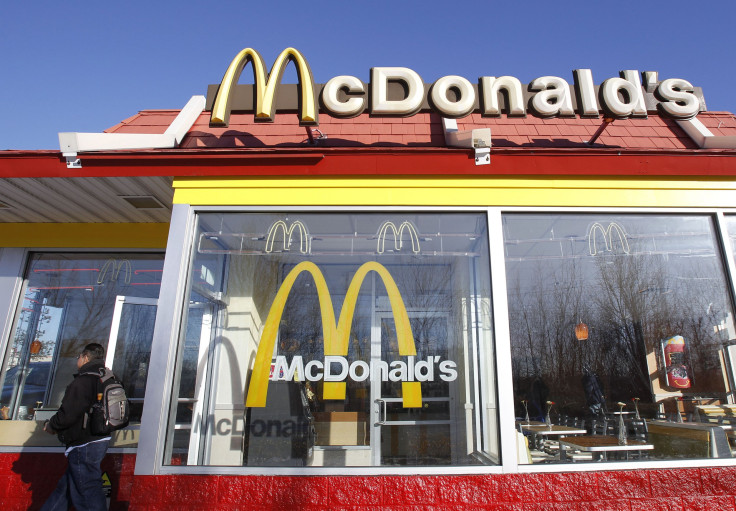 Some people are just fast-food junkies. Publications like QSRMagazine.com exist to feed that habit.
In that context, the magazine published a list of the top 8 trends to watch for in 2014.
Here, in a condensed version, is that list.
1. Ingredient transparency
People increasingly want to know about the ingredients in, and origins of, their food. While that has been the case for a few years, 2014 should see the trend attract more mainstream attention.
"Customers are more interested in what they're eating and where it comes from," says Annika Stensson, the NRA's senior manager of research communications. "They want to know it's being grown responsibly."
2. Bold flavors
Some experts say Asian flavors will be the top new taste trend this year. Others point to cuisine based on Latin and South American cooking. There are also expectations that Mediterranean or regional American fare will be trendsetters.
"There has been Mexican, Chinese and Italian in America for years, but now we see niches or regions," says Andrew Freeman, who leads San Francisco hospitality-consulting firm Andrew Freeman & Co. "It's not just Chinese food from the North or South; it's from a specific province. There's nuevo Mexican and regional Mexican."
3. Stabilized food costs
Climbing commodity costs shouldn't hurt restaurants in 2014 as much as they did last year. SpenDifference, a purchasing cooperative for mid-sized chain restaurants, estimates food costs will rise 2 percent this year, a slight reduction from 2013.
David Kincheloe, president of Denver-based National Restaurant Consultants, says it will take a year to 18 months for beef prices to react to lower grain prices. "It takes time for farmers to adjust their herds," he adds. "So you will see a plateau of beef prices in the first half, but as increased herds come to market, prices will drop."
4. Tea as a drink and ingredient
Tea's time has come. With coffee firmly ensconced as America's top hot-brewed beverage, some experts believe tea is on the cusp of being the next great drink and flavoring additive.
"Tea has been an object of fascination by devotees, but always an also-ran to coffee," writes Michael Whiteman, president of New York food and restaurant consulting company Baum + Whiteman, in an e-mail. "Now that the mass market has some basic idea of coffee connoisseurship, curiosity is luring people into exploring the virtues of tea."
5. Mobile technology as the new norm
Mobile technology, both for customers and for operators, will continue to open new doors in the quick-service industry.
"Mobile is clearly at the top of our trend list and at the top of our research and development," says Jon Lawrence, director of product marketing, hospitality, for NCR Corp., a global provider in consumer transaction technology. "We're sort of at or approaching that line, where what was once new and exciting is now expected."
6. Better-for-you foods go mainstream
Better-for-you menu options will continue to permeate the limited-service industry, and more brands will invest in health tweaks as the trend goes mainstream.
"Health is an overriding issue for many trends," said Kazia Jankowski, a culinary consultant who helped create the annual trends list for Denver's Sterling Rice Group, a brand strategy and communications firm. "Foods that play to an audience looking for natural, healthy options are going to do well." She adds that the better-for-you movement will grow not just through healthy meals like salads but also through ingredient tweaks that help improve the nutrition profile of existing items. For example, ingredients such as lemons can be used to brighten dishes instead of salt, she says.
7. Flexibility in food and hours
Snacks were big last year, and that should continue in 2014. But there's an even bigger trend now into which snacks fit: flexibility. Customers want breakfast, lunch and dinner at various times in the day, experts say, and they're also looking for smaller portions to tide them over until their larger meals.
"It's just an evolution of customization, and consumers want what they want when they want it," says Mary Chapman, director of product innovation for Chicago-based market research firm Technomic Inc. "People get frustrated that they go into a restaurant shortly after 10 a.m. and they can't get an egg muffin because the menu is now lunch."
8. Sour and tart tastes
Just as Americans' taste for hot and spicy items continues to get hotter and spicier, their taste for sour and tart foods will continue along the same path. That means more pickled and fermented ingredients, Technomic's Chapman says.
"Consumers' tastes are evolving, and they want more depth of flavor, kind of adding a sour note or a pickled tang," she says.
© Copyright IBTimes 2023. All rights reserved.
FOLLOW MORE IBT NEWS ON THE BELOW CHANNELS