McDonald's (MCD) And Yum! (YUM) Losing Market Share In China To Domestic Fast-Food Chains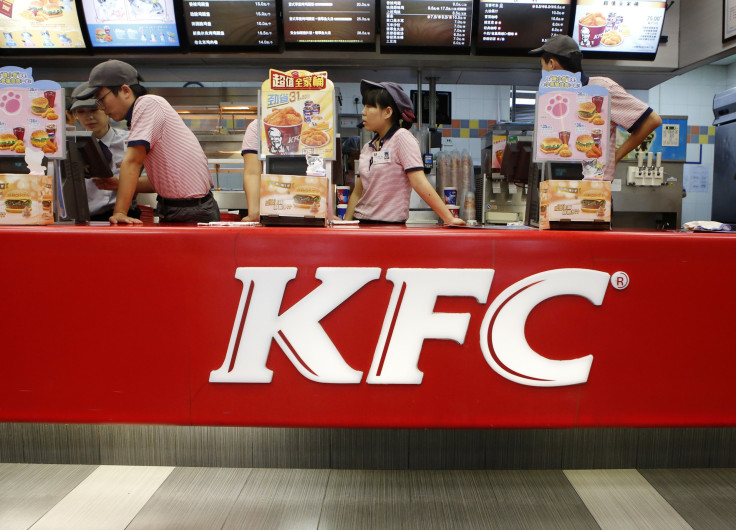 A few decades after popular Western fast food expanded into China and became ubiquitous for the nation's 13 billion people, dominant brands McDonald's Corporation (NYSE:MCD) and Yum! Brands Inc. (NYSE:YUM)'s KFC are losing their advantage to homegrown fast-food chains.
China's fast-food market, now worth about $174 billion, used to be dominated by KFC, McDonald's, Pizza Hut and other Western brands, but now McDonald's is slowing down its expansion, and Yum warned this month that recovery could be bogged down by China's economic weakness, the South China Morning Post reported on Monday.
McDonald's market share has been stuck at 2.3 percent since 2007, while Yum holds about 6.5 percent with its 5,600 KFC and Pizza Hut stores. Domestic chains like Dicos, Country Style Cooking and Kung Fu Catering, however, have been steadily growing and chipping away at the American brands' market shares with their fresher, healthier offerings.
"I'm a bit sick of Western fast food. There's too much oil, and you hear things like chickens having six legs," said student Tang Mei, 25, as she dined at Taiwanese-owned fast-food outlet Dicos. "Health concerns have really made people worried."
Chinese brands have noted the worries and adjusted their strategies. For example, Dicos, owned by Taiwanese firm Ting Hsin International, offers rice cake burgers, soybean milk, and traditional herbal tea alongside its chicken nuggets and crispy wings. The company plans to triple its store count to 3,700 by 2020.
"After all, since ancient times, rice has been the key staple of the Chinese people," said Zhuang Weitang, a spokesman for Ting Hsin International, according to the South China Morning Post. "It's the mix [of traditional chicken] with new, health-focused Chinese specialities that has helped us create a niche in the fiercely competitive Chinese fast-food market."
In addition to offering healthier menu items, Chinese brands also charge less on average than their Western competitors for comparable dishes, which makes a big difference now as the world's second-largest economy experiences an economic slowdown. A platter at Dicos costs less than 17 yuan ($2.79), while a similar platter at KFC costs 25 yuan, said a report from Mintel.
While KFC and McDonald's were until recently the trendy eateries for newly affluent Chinese consumers, those people are now less impressed with monotone Western offerings and are turning increasingly to domestic brands that offer more vibrant Chinese dishes.
"I won't choose anything but Chinese fast food," one microblogger wrote on China's Twitter-like Weibo, the South China Morning Post reported. "We've got crab meat dumplings to Hunan-style cooking, fragrant Xinjiang breads and lamb kebabs. What do brands like Pizza Hut and McDonald's possibly have to offer?"
© Copyright IBTimes 2023. All rights reserved.
FOLLOW MORE IBT NEWS ON THE BELOW CHANNELS