'El Mencho' Facts: Most-Wanted Drug Lord With $6.5 Million Bounty
A former police officer turned hired killer has now become North America's most wanted drug lord and has dethroned Joaquin "El Chapo" Guzman. Known as "El Mencho," Nemesio Oseguera Cervantes has been identified as the most powerful crime figure living today.
"El Mencho" took the spot of "El Chapo" after Mexican authorities and the State Department put a combined $6.5 million bounty for the leader of the Jalisco New Generation cartel. His popularity began since Guzman's capture in 2016.
Paul Craine, who headed the federal Drug Enforcement Administration in the Mexico squad responsible for El Chapo's arrest, called Cervantes "public enemy number one." He also said that Cervantes has "got an army of thousands of bad guys."
The 52-year-old's Jalisco New Generation cartel has overtaken El Chapo's Sinaloa cartel as the dominant underworld force in Mexico, the DEA claimed during a meeting. The cartel has established dozens of drug routes across the U.S., Europe, and Asia.
"Unlike the other cartels, they function like a paramilitary organization," Craine told the New York Post. "They are like an iron hand taking control of Jalisco, and have set up carjackings and roadblocks to show their power."
The Jalisco New Generation cartel specializes in producing "multi-hundred-kilogram quantities of methamphetamine and heroin, and traffics in multi-ton quantities of cocaine," according to a State Department press release.
The cartel rose to the likes of Guzman's since his arrest after rival drug dealers battled each other to fill the space left behind. Last year, El Chapo was extradited to New York, where his federal trial, on criminal charges ranging from money laundering and drug trafficking to kidnapping and conspiracy to import and distribute cocaine and marijuana, is set to begin in November.
In the past, Guzman broke out of two prisons — once in 2001 when he broke out of the Puente Grande Federal Prison in Guadalajara, and then in 2015 by digging a tunnel in his jail at the Altiplano maximum security prison near Mexico City.
According to Craine, El Mencho's group has emerged as the most ruthless — and better organized — criminal force after the Sinaloa cartel's leadership faced the crisis.
In May 2015, El Mencho ordered a series of attacks against security forces in the western Mexican state of Jalisco, blocking highways with buses and trucks and fire-bombing gas stations and banks. Rocket-propelled grenades on a military helicopter led to the death of nine soldiers then.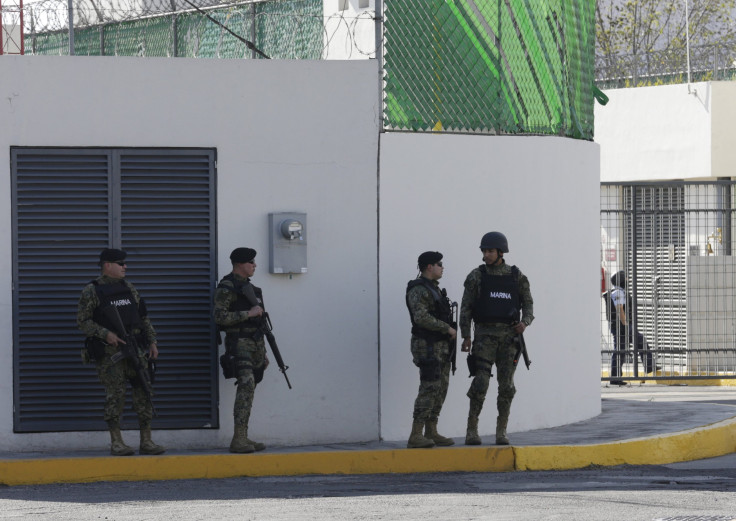 © Copyright IBTimes 2023. All rights reserved.
FOLLOW MORE IBT NEWS ON THE BELOW CHANNELS