Will El Chapo Be Deported Under Trump's Immigration Policy? Mexican Lawyer Says Drug Lord 'Illegally' In The US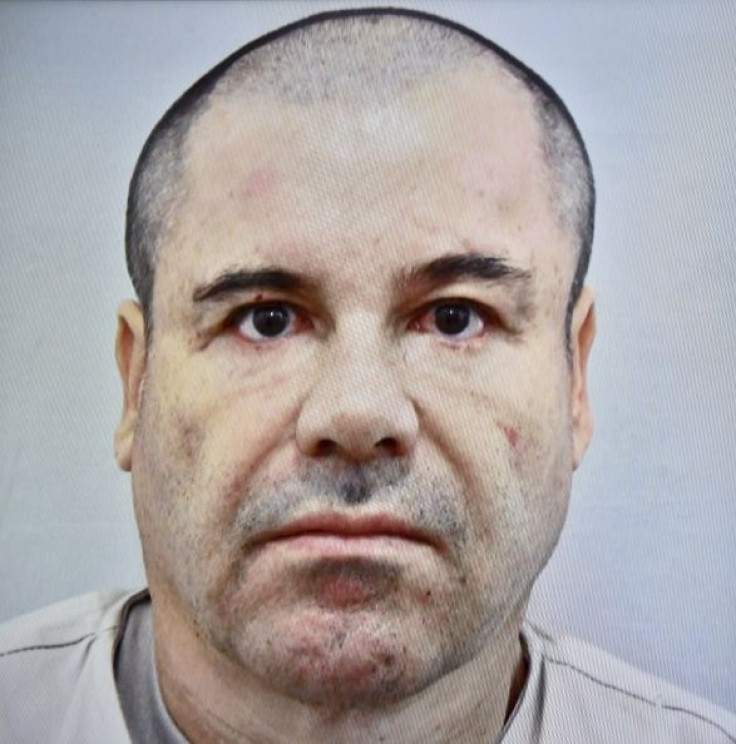 Under President Donald Trump's immigration policy, drug lord Joaquin "El Chapo" Guzman must be deported back to Mexico from the United States, a lawyer claimed Wednesday. According to Jose Luis Gonzalez Meza, who worked earlier on behalf of El Chapo, Mexican prosecutors violated due process when they extradited the drug kingpin to the U.S. in January.
"That means he is in the United States illegally," the lawyer said, according to the Associated Press. "We are going to ask he be returned, because he is illegal and criminal!"
Meza protested outside the Mexican Attorney General's Office in the capital Wednesday holding a banner that read: "Mr. Trump, Deport the illegal and criminal Chapo Guzman."
Under Trump's deportation plans, anyone charged with or convicted of any criminal offense will be deported. The deportation of undocumented immigrants can also take place without allowing them appear before a judge.
Last month, Mexico's Foreign Minister Luis Videgaray rejected Trump's deportation policy, under which almost all people living illegally in the U.S can be deported to Mexico. Videgaray said his country could not "accept unilateral decisions imposed by one government on another."
White House Press Secretary Sean Spicer said in a press briefing last month: "Remember, everybody who is here illegally is subject to removal at any time. That is consistent with every country, not just ours. If you're in this country in an illegal manner, that obviously there's a provision that could ensure that you be removed."
Guzman — one of the most notorious drug kingpins in the world — faces as many as 17 criminal charges ranging from money laundering and drug trafficking, to kidnapping and conspiracy to import and distribute cocaine and marijuana.
In the past, Guzman broke out of two prisons — once in 2001 when he broke out of the Puente Grande Federal Prison in Guadalajara, and then in 2015 by digging a tunnel in his jail at the Altiplano maximum security prison near Mexico City.
© Copyright IBTimes 2023. All rights reserved.