El Niño Event Highly Likely To Reappear By End Of This Year, UN Weather Agency Says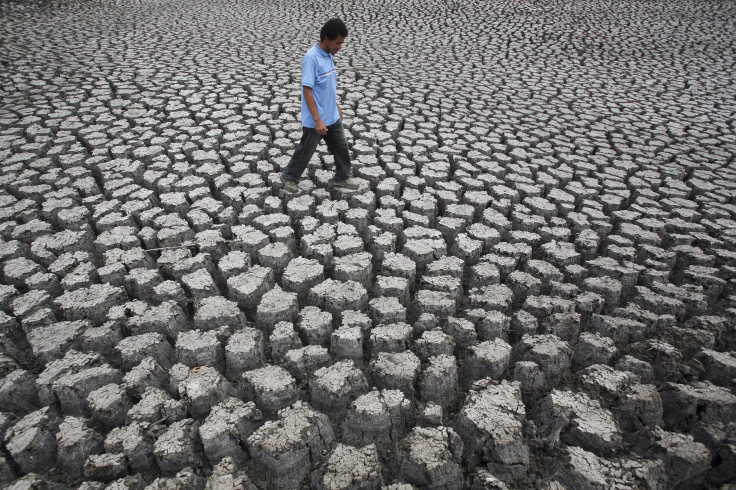 An El Niño weather event is highly likely to reappear before the end of the year and disrupt climate patterns worldwide, the U.N. weather agency says.
In an update on Thursday, the World Meteorological Organization (WMO) put the odds of El Niño at 60 percent between June and August, climbing to up to 80 percent between October and December, Associated Press reported.
Scientists around the globe have been watching the Pacific Ocean closely this summer to see if an event might form—and whether or not it will be strong enough to wreak havoc on coastal communities. But observations about the weather are rarely set in stone, and already climate experts are offering differing assessments of what's going on in the ocean.
While the WMO gave El Niño strong odds, other climatologists have said the phenomenon is already here, albeit in a weak and early stage, based on readings of warm sea-surface temperatures.
"We're already in an El Niño, and the question is how big it gets to be," Kevin Trenberth, a climate scientist at the U.S. National Center for Atmospheric Research, told International Business Times earlier this week.
Tim Stockdale, a principal scientist at the European Center for Medium-Range Weather Forecasts, on Tuesday confirmed that "weak El Niño conditions are present at the moment," though it's not yet clear if the event will eventually die off or amplify in scale.
El Niño events usually occur about every four years. During non-El Niño years, warm water pools up in the western Pacific—near Australia and Asia—while cooler waters linger along the coast of the Americas. In an El Niño event, shifting wind patterns and wave activity push that warm pool eastward toward South America and California, leaving cool water near Asia. This typically brings drought to the western Pacific and heavy rains and hotter temperatures to the east. The strength of the winds and waves can determine how powerful the El Niño's effects might be.
El Niño became a household name in late 1997 and early 1998 when an especially strong event caused widespread damage. Australia suffered its worst drought in decades. Cliffside homes in California washed into the ocean and torrential rains caused landslides and severe flooding in Colombia and Peru. The event was blamed for about 23,000 deaths worldwide and more than $33 billion in damages.
The most recent El Niño was in late 2009 to early 2010 and, while it did boost temperatures and disrupt climate patterns, it was a relatively moderate event.
Earlier this year, scientists thought that this year's El Niño might be just as strong as the devastating 1997-98 event, based on data they saw in the ocean. Now, however, many have adjusted their projections, saying that a moderate event is more likely.
"We are expecting about the same levels" as the 2009-10 El Niño, which was the hottest year on record, Rupa Kumar Kolli, chief of the WMO division that deals with climate prediction and adaptation, told AP.
The WMO said it is too early to know how much of an impact this year's event will have on global weather temperatures in 2014. Increases in long-term temperatures caused by man-made global warming, on the other hand, is certain to continue, the agency said.
© Copyright IBTimes 2023. All rights reserved.