Elderly COVID-19 Patient Mistakenly Declared Dead, Taken To Morgue While Still Alive
KEY POINTS
A COVID-19 patient in China was mistakenly declared dead and taken to a morgue in a body bag
Mortuary workers discovered that the elderly patient was still alive while handling the body bag
Six people and the patient's aged care center have been penalized
An elderly person in Shanghai, China, was taken to a morgue after staff at a nursing home mistakenly believed that the patient had died, the local government confirmed this week.
Mortuary workers were handling a yellow body bag containing the unnamed nursing home resident outside Shanghai Xinchangzheng Welfare Hospital in Putuo district Sunday afternoon when they discovered that the patient was still alive, South China Morning Post reported.
They made the discovery just before the crematorium van carrying the COVID-19 patient was about to drive away, according to the Wall Street Journal.
Workers clad in protective clothing unzipped the body bag and checked the person for signs of life, footage of the incident showed.
The bag was later resealed, but bystanders protested the action as they feared it would cause the elderly patient to suffocate.
Staff members then wheeled the patient back into the hospital while they were still inside the body bag after several workers seemingly deliberated over the situation.
Four officials, a director of Shanghai Xinchangzheng Welfare Hospital and a doctor have either been fired or reprimanded following the incident, the Putuo district government said Monday, hours after the administrative body confirmed the incident had taken place and announced an investigation.
Those removed from their positions were deputy director Huang Yaohong, section chief for elderly services Liu Yinhua and Wu Youcheng, head of the Changzheng township social affairs development office, pending further investigation, according to a statement from the district government.
Ge Fang, director of the Shanghai Xinchangzheng Welfare Hospital, was fired as well, while a doctor in charge was barred from practicing medicine and will face further police investigation.
Putuo's Civil Affairs Bureau director Zhang Jiandong has been reprimanded and faces further investigation.
In addition to firing or reprimanding officials, the Putuo district government also penalized Shanghai Xinchangzheng Welfare Hospital and ordered a working group to be stationed there to supervise the facility's management.
The elderly patient is in a stable condition, the district government confirmed.
The aged care center has apologized for the incident, but it still triggered widespread anger and condemnation among Chinese people.
"The problems in Shanghai are fully exposed this time," read one popular comment on the Chinese social media platform Weibo, according to CNN.
"This counts as intentional homicide," another user wrote.
Sunday's mix-up comes as Shanghai's COVID-19 lockdown enters its fifth week, and new virus cases are still in the thousands each day, per Bloomberg.
The lockdown had prohibited the city's nearly 25 million residents from leaving their homes or residential compounds. Around 8.2 million residents were reportedly still banned from leaving their residential compounds as of Tuesday.
Overall, China has reported 1,127,506 COVID-19 cases and 15,301 virus-related deaths, according to data provided by the World Health Organization.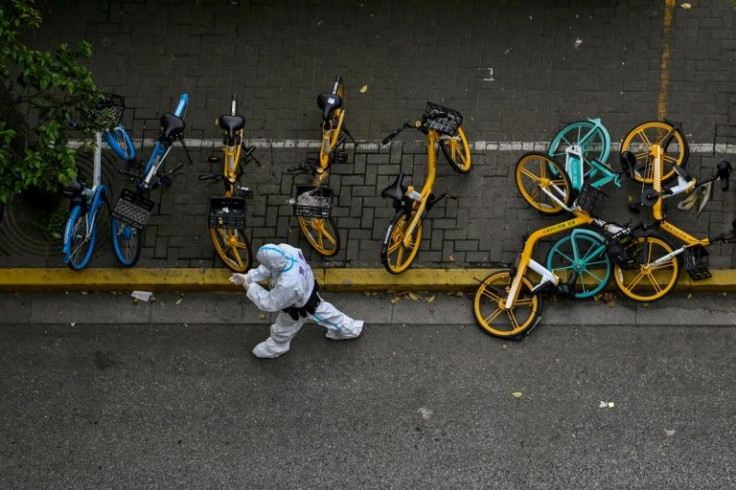 © Copyright IBTimes 2023. All rights reserved.
FOLLOW MORE IBT NEWS ON THE BELOW CHANNELS