Elderly Cruise Ship Passengers Smuggle 9 Kilos Of Cocaine Onboard, Claims They Were Tricked
A British couple caught for drug trafficking in Portugal on a cruise ship pleaded innocent saying they were tricked into smuggling drugs. According to police, they are part of a drugs syndicate.
Arrested in December 2018 their trial started on Tuesday. The legal punishment in Portugal for carrying drugs like cocaine is a minimum of 12 years.
The couple, former chef Roger Clarke 72 and his retired wife Sue, 71 had antecedents as drug carriers and had a lavish lifestyle beyond their means, according to police.
Court documents reveal that the couple spent thousands of pounds a year on trips abroad despite their meager documented income.
They are lodged in separate prisons in the Portuguese capital for almost ten months. According to police, in 2010, the pensioners were previously convicted and jailed in Norway for trafficking cannabis resin.
According to cruise news, the couple was arrested with nine kilograms of cocaine in their bags when they were traveling in cruise liner MC Marco Polo when it was docked in the Portuguese capital in December 2018.
The pensioners, according to court documents, regularly went on cruises and used to pocket as much as $52000 for each cocaine delivery trip.
Police busts fake story of innocence
According to court papers, Clarke had told police that a mystery entrepreneur "of Jamaican origin" named Lee paid for their £6,800 (US$8400) Caribbean cruise deals and "tricked us into smuggling the drugs."
However, the court documents show that the elderly couple long combined the spartan lifestyle with several cruises to exotic locations.
The Clarkes spent £18,000 (US$ 23,000) over two years on cruises. The irony was that Clarkes went on cruises despite a measly disposable monthly income. In the 2018 diary from Mrs. Clarke's, notes were detailing the exotic trips.
The NCA has not revealed how they got the information that the Clarkes were carrying drugs when picked up in St Lucia.
A Portuguese police report, signed by inspector Carla Nunes on May 20, 2019, said: "There is no doubt Roger and Susan Clarke had contact with drug trafficking organizations. They traveled to South America, to countries which were linked to the transport of cocaine to Europe."
After the first trip in 2017 by plane, the duo made all subsequent trips on cruise ships to carry a larger amount of drugs.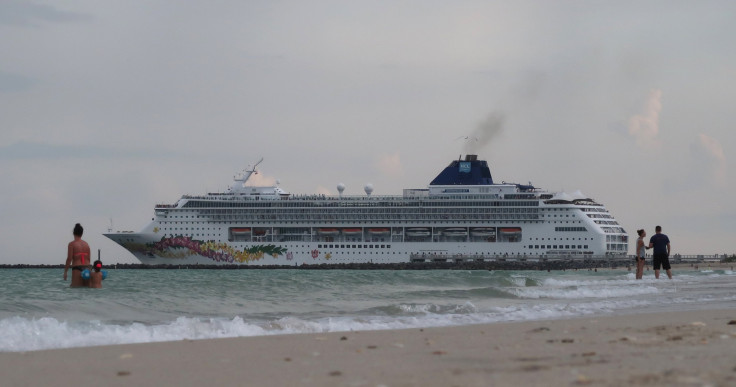 The latest news on the couple had inspector Nunes explaining why he rejected the story that mystery businessman "Lee" paid for the cruise trip.
He noted that "Roger didn't even know how to properly identify him" and never provided police with a phone number, email or name of any import-export firms the entrepreneur was associated with.
Nunes said the couple took advantage of their aged and married status that presented the facade that they were having a fun time while clandestinely running an illicit project to raise easy money and big profit.
© Copyright IBTimes 2022. All rights reserved.
FOLLOW MORE IBT NEWS ON THE BELOW CHANNELS