Election 2012: Why Mitt Romney Attracts Women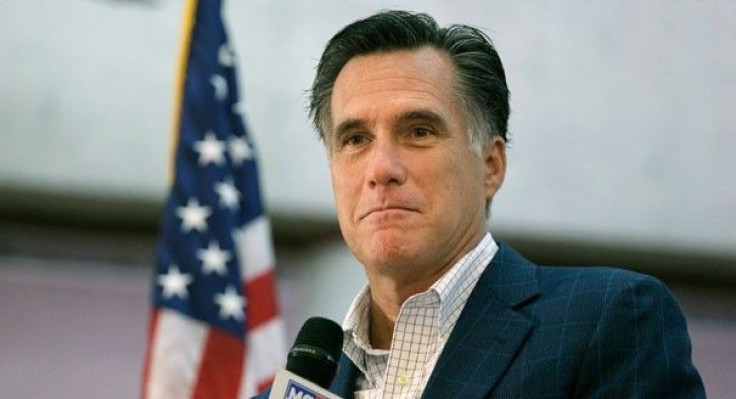 In his second run for Republican presidential nomination, Mitt Romney's campaign team has been witnessing a favorable trend among the female voters in the recent independent polls, which clearly wasn't the case in the 2008 campaign.
Romney has been regularly winning a larger share of female votes, says Neil Newhouse, Romney's pollster. It may be that, to women, experience makes more of a difference. Experience, leadership - it's the intangibles,'' said Newhouse in Washington last week.
Romney's campaign has focused on his success in the business world and his rescuing of the Salt Lake Olympics, which seem to resonate the common assumption that American industry has the players who could straighten out everything that was wrong in the nation's capital.
Factors that could attract women voters are abundant: They include, Romney's solid experience as governor of Massachusetts which is one of the nation's most liberal states, his political pedigree courtesy to his father, overhyped work ethic, a wholesome-looking family background and not to mention his conventional good looks matching the common images of what a president should look like.
Moreover, his wife Ann Romney, an outspoken advocate for those with multiple sclerosis, had spoken emotionally of how supportive her husband was when she was battling a case of multiple sclerosis: He said, 'I'm fine with you if you're in the wheelchair, that doesn't matter to me, I love you for who you are,' '' Ann Romney said. 'I don't care whether you can't get dinner on the table anymore, I don't care. I can eat toast and cereal for the rest of my life. But together we can still do anything.' ''
But if you care to overlook all that is right about Romney that appeals to women, his unreasonable ideological stance about abortion could arguably turn away female voters in good numbers.
Romney said on Mike Huckabee's Fox News show in October that he would support a constitutional amendment that would define conception as the beginning of life. Apart from banning abortion, the new amendment could outlaw contraceptive pills as these pills often prevent a fertilized egg from attaching itself to the uterine lining causing abortion.
Supporting a constitutional ban on abortion, Romney said, What I believe is the right course as regards to abortion and life is that I would like to see the Supreme Court return this right to the states and let states create their own legislation with regards to life. That's my view.
Being a Mormon, Romney's religious stance has been viewed with skepticism, not only by the Evangelical potion of conservatives, but also by women. During his years in business, Romney tithed by giving millions of dollars to the LDS Church and served as ward bishop for Belmont from 1981 to 1986.
The New York Times published an article in October For Romney, a Role of Faith and Authority, quoting a 90s' account by a married mother of four who was being treated for a potentially dangerous blood clot.
The woman was advised by the doctors to terminate her pregnancy owing to the threat of her life. However, Romney, who was the bishop, showed up in her hospital after hearing about the potential abortion and warned her strictly against it. Mormons oppose abortion, except in extreme cases like rape, incest or where the life of the woman is in danger - and require that church elders be consulted, the New York Times article said.
Mitt has many, many winning qualities, the woman identified as Carrel Hilton Sheldon was quoted as saying, but at the time he was blind to me as a human being.
© Copyright IBTimes 2023. All rights reserved.