Election 2016: Will Millennials Become 'Crazy In Love' With Hillary Clinton After Beyoncé Endorsement?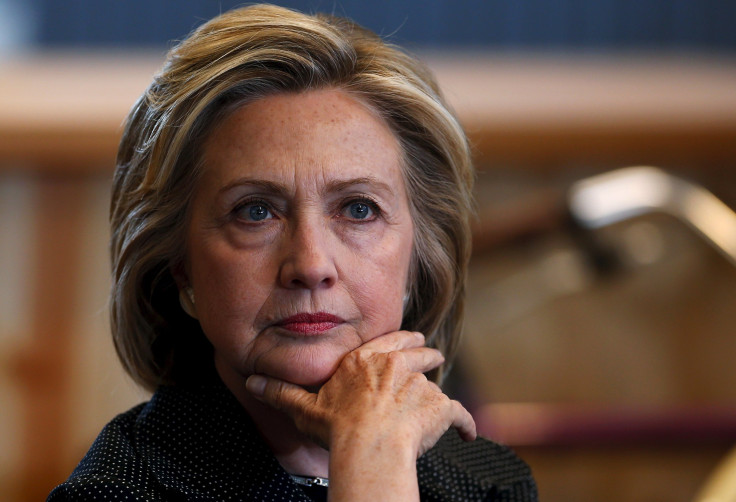 The millennial vote was one of the deciding factors that swayed the 2012 election in favor of President Barack Obama over Republican Mitt Romney -- had Romney equaled Obama's share of the youth vote, he could have carried some of the swing states that ensured Obama's re-election. So it's no surprise that 2016 Democratic candidate Hillary Clinton's campaign recently touted her endorsement from Beyoncé. "Say you'll Bey on Team #Hillary2016, too," the campaign's Twitter account posted on Friday, with a link urging clickers to join the campaign.
How much sway celebrity endorsers like Beyoncé and Snoop Dogg, who said on Sunday he was "voting Ms. Clinton," have on a campaign is hard to measure, but they can help drive turnout, boost crowds at campaign events and feed a candidate's coffers, political experts said.
Craig Garthwaite, an assistant professor of strategy at the Kellogg School of Management at Northwestern University in Illinois, studied the effect of Oprah Winfrey's endorsement of Obama over Clinton in the 2008 Democratic primaries and found that her backing "generated a statistically and qualitatively significant increase in the number of votes cast" for the young senator from Illinois. But Winfrey's endorsement may be a special case, Garthwaite said. It may have meant more than Beyoncé's because the largest group of people who read Winfrey's magazine are educated white women, the type of voters who were Clinton's base.
"I don't think there are a lot of sort of Beyoncé fans who are Bernie Sanders fans, who but for her endorsement are going to vote for Hillary," he said, referring to the Vermont senator, who is Clinton's sole Democratic challenger at this point.
Obama bested Romney by 2-to-1 or better among 18- to-29-year-old voters in the swing states of Ohio, Florida, Virginia and Pennsylvania, according to data from the Center for Information & Research on Civic Learning and Engagement. Those states represented 80 electoral votes, which would have put Romney into the White House had he carried them.
The youth vote has slightly increased since the 2004 election, when it stood at 17 percent of the electorate. That share grew to 18 percent in 2008 and 19 percent in 2012, according to Politico. Turnout has also increased from less than 40 percent in the 1990s, when Generation X represented the youth vote, to about 50 percent in 2012.
Research on celebrity endorsements by Michael Cobb, a political science professor at North Carolina State University, found that the backing of a famous figure "may have mattered, but by and large they don't tend to matter," he said.
Celebrities are highly sought after to endorse products, "but politicians aren't commodities," Cobb said. "When you think of celebrities being cool you can transfer that brand, but if you think celebrities don't have any credibility in politics, why are they saying anything about politics?"
His research found that Republicans thought of Angelina Jolie as less attractive when they were told she endorsed a Democrat, and the converse was true of Democrats when told that Jolie endorsed a Republican in a hypothetical race.
That's not to say that celebrity endorsements can't give a boost, Cobb said. For example, George Clooney hosted a $40,000-a-head fundraiser that took in $15 million for Obama's campaign in 2012, according to the Los Angeles Times. Clooney also raffled off some tickets to the event for $3 apiece, which raised thousands for the campaign. "They can be effective for fundraising, they can be effective for drawing a crowd" and campaigns can then target voters who show up to campaign events that feature the celebrity, said Cobb.
That means that voters who viewed Team Clinton's tweet and clicked the link may have signed up to support the campaign without Beyoncé's stamp of approval since millennials already disproportionately vote Democrat. But getting them to vote is another matter.
"They're voting for a Democrat for some other reason, but using Beyoncé helps to get them possibly motivated enough to vote," Cobb said.
© Copyright IBTimes 2023. All rights reserved.