Elections Results 2014: At 21.3 Percent, Millennial Turnout About The Same As In Previous Midterms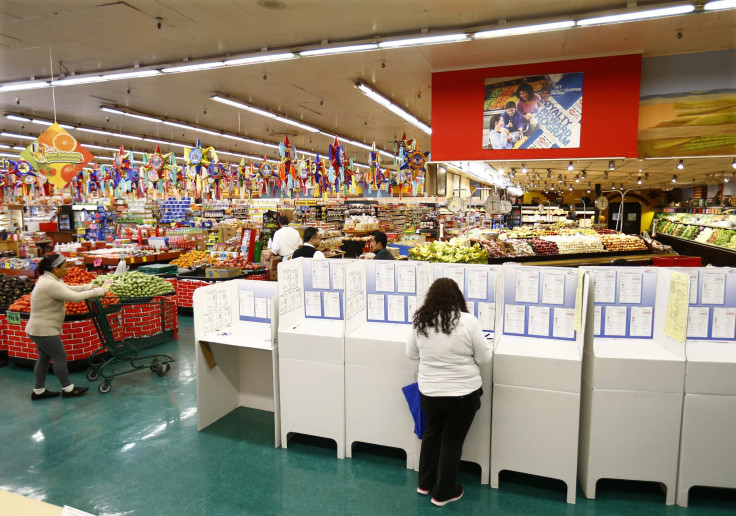 Millennial turnout for the 2014 midterm election was preliminarily estimated at 21.3 percent, which was on par with numbers from previous years. Although polls indicated they supported a Republican-run Congress, the roughly 9.9 million 18- to 29-year-olds who voted in Tuesday's election preferred Democratic candidates.
Data released Wednesday by the Center for Information and Research on Civic Learning and Engagement showed roughly the same youth turnout as there was four years ago. It was, however, lower than the 26 percent of millennial voters who told the Harvard University Insitute of Politics they would "definitely be voting."
Still, the 21.3 percent statistic was likely to shift in coming days. In 2010, day-after, exit poll-based numbers resulted in a youth turnout estimate of 20.4 percent. The final estimate was slightly higher at 22.8 percent, and the population-based estimate was 24 percent.
Not all precincts in all states had reported Wednesday afternoon, but "2014 actually seems quite typical of a midterm years as far as youth were concerned," CIRCLE wrote in a blog post. Ten years ago, the youth voter turnout was 22 percent.
Millennials comprised 13 percent of the electorate, which was slightly higher than in 2010.
The 2014 turnout may have looked bad compared to the 2008 general election, when 51 percent of young voters went to the polls, some inspired by then-Democratic nominee Barack Obama. It may have seemed small when stacked against the 2012 presidential election, when millennial voters were 19 percent of the total vote. But midterm turnout was always historically low, and young voters were no exception.
Exit poll data showed that in House of Representatives races, millennials preferred Democratic candidates by 11 points -- 54 percent voted for them, and 43 percent voted Republican, according to CIRCLE. Senate and governors' races saw a similar trend with young votes mostly Democratic.
CIRCLE said the takeaway for Democrats was that the party should re-up its efforts to connect with young voters, and Republicans should have come away knowing they could garner millennial votes in some states.
© Copyright IBTimes 2023. All rights reserved.