Eli Manning Net Worth: NY Giants QB Is Highest Paid NFL Player In History
Eli Manning's net worth and endorsement deals are fit for a Hall of Famer. How much is his contract worth and what are his other ventures outside football?
Eli Manning has played under the shadow of his brother, another future Hall of Famer Peyton Manning, before eventually making a name for himself by winning the Super Bowl twice and being awarded the Super Bowl MVP two times. All these accolades boosted his commercial appeal and contract extensions.
According to Business Insider, Manning's career total salary is around $252.3 million, which makes him the highest paid NFL player of all time. He has played 16 seasons and is still counting. He received his biggest annual paycheck in 2015 at $37 million which is boosted by a $31 million signing bonus. An article from Celebrity Net Worth states that his current net worth is at $100 million.
Manning being crowned the cash king of the NFL of all time says a lot about his dedication to his craft. The younger Manning was drafted by the San Diego Chargers in 2004 but was later shipped to the Giants. His fine play helped his team win the Super Bowl in 2008 and 2012.
Corporate brands love winners and Eli is one. He has bagged sponsorship from Panini, DIRECTV Group Inc., Hublot, Gatorade, Nationwide Mutual Insurance, Nike, Toyota Motor and Visa, per Forbes. It is not revealed how much he is earning per endorsement deal but it is estimated at $8 million to $10 million annually. On top of his sponsors, Eli is receiving $18.5 million in salary in 2019.
Like any star QB in the league, he also fancies nice cars with even nicer price tags. He owns a Toyota Sequoia and a Cadillac Escalade. The Escalade was part of his winnings in the Super Bowl XLII, Hotcars reported. He allegedly turned down a Chevy Corvette but it was probably a business decision to avoid frustrating his partners at Toyota.
Eli owns a 7,000 sq. ft. property in New York reportedly worth $8.5 million. It has 5 bedrooms, 4 bathrooms and a pool. Manning also has houses in Oxford, Mississippi and New Jersey.
With so much blessings in life, Eli knows how to give back. Net Worth Buzz reports that he is part of different charity organizations such as Alliance for Lupus Research, March Of Dimes, PeyBack Foundation, Phoenix House and Project Sunshine, among others.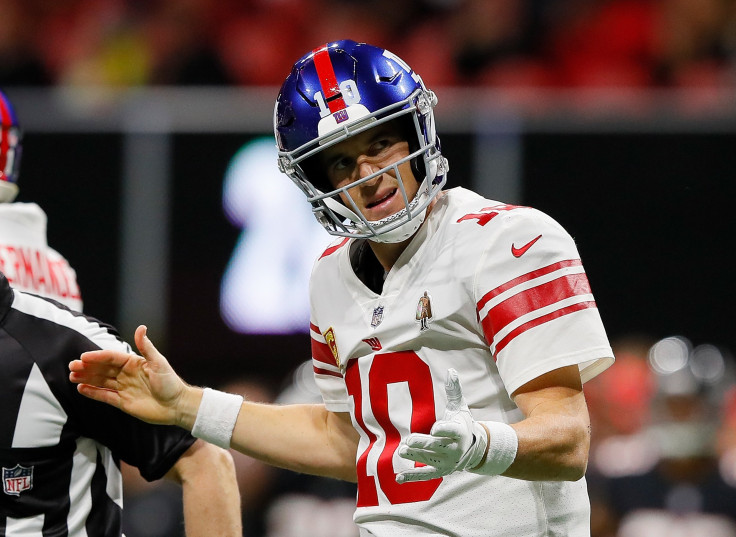 © Copyright IBTimes 2023. All rights reserved.