Eli Manning's Earnings, Stats, Super Bowls Give QB An All-Time Great NFL Career In Retirement
Eli Manning has announced his retirement from the NFL, ending a 16-year career. The New York Giants quarterback is the subject of much debate when it comes to the Hall of Fame, but he undoubtedly had one of the most successful careers in league history.
No one has made more money playing football than Manning. His career earnings of $252.28 million rank first all time, according to Spotrac. Eli Manning is just ahead of his brother, Peyton Manning, who made $248.73 million during his career with the Indianapolis Colts and Denver Broncos.
The Giants rewarded Manning for leading the team to two championships. The quarterback won the MVP award in Super Bowl XLII and Super Bowl XLVI, completing two of the greatest throws in NFL history in victories over the league's greatest dynasty.
During his Super Bowl runs in the 2008 and 2012 playoffs, Manning threw 15 touchdown passes and two interceptions. He won five road games en route to defeating the Brady-Belichick Patriots twice.
Manning was never the NFL's best player or even the best player at his position. He was never a regular-season MVP candidate or an All-Pro selection.
It was Manning's consistency, longevity and performances in the biggest moments that will likely earn him a spot in Canton.
Never once missing a game due to injury, Manning started 210 straight games from 2014-2017. He ranks seventh in all-time passing yards (57,023), completions (4,895) and touchdowns (366).
New York made six playoff appearances with Manning as the starting quarterback. He was selected to the Pro Bowl four times.
The end probably wasn't as Manning had hoped. He was benched in favor of rookie Daniel Jones following the second game of the 2019 season. Manning went 9-26 as a starter in his last three years.
Manning led the NFL in interceptions three times. He finished with a 117-117 record.
But the Super Bowls, overall stats and earnings give Manning a career that will be hard to duplicate.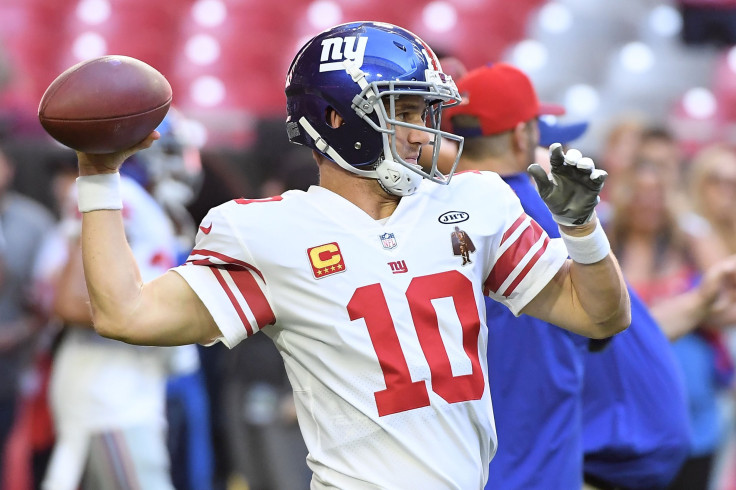 © Copyright IBTimes 2023. All rights reserved.