Elizabeth Warren Calls For Legislation To Block Crypto Following Fentanyl Trade Reports
KEY POINTS
Warren cited an Elliptic report that revealed links between crypto payments and Chinese fentanyl brokers
Warren said she will reintroduce the Digital Asset Anti-Money Laundering Act
Chainanalysis recently said drug traffickers used crypto evade law enforcement
Sen. Elizabeth Warren, D-Mass., has called for legislation that would shut down the cryptocurrency space, pointing out that crypto payments help facilitate the trade of fentanyl trade in China which also affects the U.S.
"The number of crypto transactions associated with Chinese fentanyl brokers increased by 450% just last year alone," Warren said during a Wednesday hearing of the U.S. Senate Banking Committee on China, citing an Elliptic report released late last month.
Warren called on her colleagues to push for legislation that would shut down cryptocurrency as she noted that crypto helped fund the fentanyl trade. "Crypto is helping fund the fentanyl trade, and we have the power to shut that down," she said.
"Congress has talked about fentanyl long enough. We propose to do something to fight back," Warren added.
The former law professor then turned the attention to Digital Asset Anti-Money Laundering Act, which she first unveiled with Sen. Roger Marshall, R-Kan., in 2022.
The proposed act states that the name and physical address of "each counterparty to the transaction" transacting in digital asset kiosks should be collected, and the identities of each customer using digital assets for transactions should be verified using "a valid form of government-issued identification or other documentary method."
In the Elliptic report, it was revealed that researchers received offers from more than 90 China-based companies "to supply fentanyl precursors, 90% of which accepted cryptocurrency payments."
Elliptic researchers further found that "a known fentanyl trafficker paid tens of thousands of dollars in Bitcoin to one of these suppliers."
Commenting on the use of cryptocurrency in the fentanyl trade, Elizabeth Rosenberg, the U.S. Treasury Department's assistant secretary for terrorist financing and financial crimes, said during the hearing that some of the precursor manufacturers and illicit drug groups used "the receipt of Bitcoin payments in wallets, cryptocurrency wallets," as per Coin Desk.
Rosenberg went on to explain that one reason why fentanyl traders use cryptocurrency could be because of the "element of pseudonymity that they seek."
Chainanalysis, another blockchain analysis firm, also revealed in a report last month that crypto addresses "associated with suspected China-based fentanyl precursor sellers" have received "more than $37.8 million worth of cryptocurrency" in the past five years.
Chainalysis researchers noted that many drug traffickers use cryptocurrency "in attempts to evade law enforcement," thus helping drive the opioid epidemic in the U.S. and other countries.
The U.S. Centers for Disease Control and Prevention (CDC) said in a May 3 report that drug overdose rates linked to fentanyl saw a significant spike of 279% from 5.7 per 100,000 people in 2016 to 21.6 in 2021.
The CDC said some of the highest overdose death rates related to fentanyl in the U.S. were recorded in Massachusetts, Rhode Island, Maine, Pennsylvania and the District of Columbia.
The U.S. Treasury Department on Tuesday sanctioned 17 individuals and entities accused of involvement "in the international proliferation of equipment used to produce illicit drugs. Of the 17 sanctioned, 13 were based in China.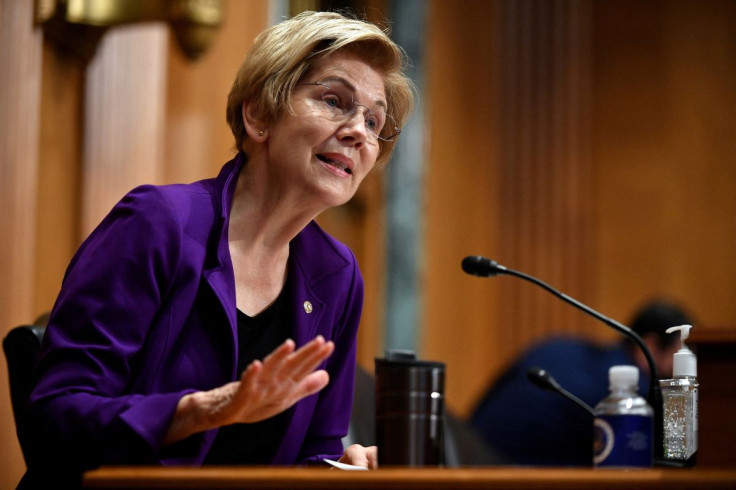 © Copyright IBTimes 2023. All rights reserved.