Elizabeth Warren Running Against Scott Brown?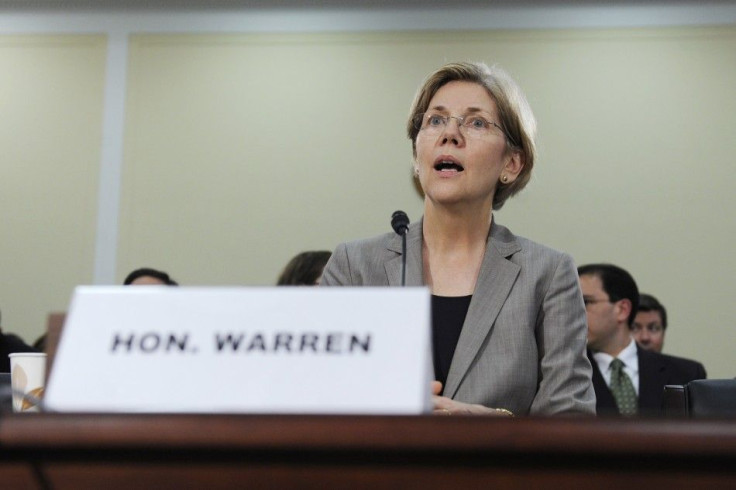 Elizabeth Warren filed paperwork to form an exploratory committee with the Federal Election Committee on Thursday in a move considered a potential challenge to Republican Massachusetts Sen. Scott Brown in 2012.
Warren has also spent the week traveling around Massachusetts on a listening tour, meeting with activists and party officials across the state, the Associated Press reported.
Warren's Web site, http://elizabethforma.com, contains little information beyond a call for donations and an opportunity for supporters to sign-up for updates.
This would be Warren's first time running for public office. The Harvard law professor and former Obama official left the White House last month amid Republican opposition to her appointment to lead the consumer protection bureau she created. Warren, considered a consumer and financial issues guru, was chosen by Sen. Harry Reid to lead the Congressional Oversight Panel.
Along with FDIC chairperson Sheila Bair and SEC chairperson Mary Schapiro, Warren was featured on Time magazine's cover in May of 2010 in an article titled The New Sheriffs of Wall Street.
Warren's supporters are already promoting their candidate to the public. So excited to hear about Elizabeth Warren! tweeted Stephanie Schriock, the president of EMILY'S List, a political action committee that works to help pro-choice Democrat women get elected to office.
I'm thrilled that Elizabeth is pursuing this next endeavor with the thoughtfulness and respect that's been such a hallmark of her career, Schriock said in the post.
The Democratic primary is set for Sept. 18, 2012.
© Copyright IBTimes 2023. All rights reserved.