Elizabeth Warren Slams President Obama On Trade, Says Deals Similar To TPP Haven't Lived Up To Promises On Labor Standards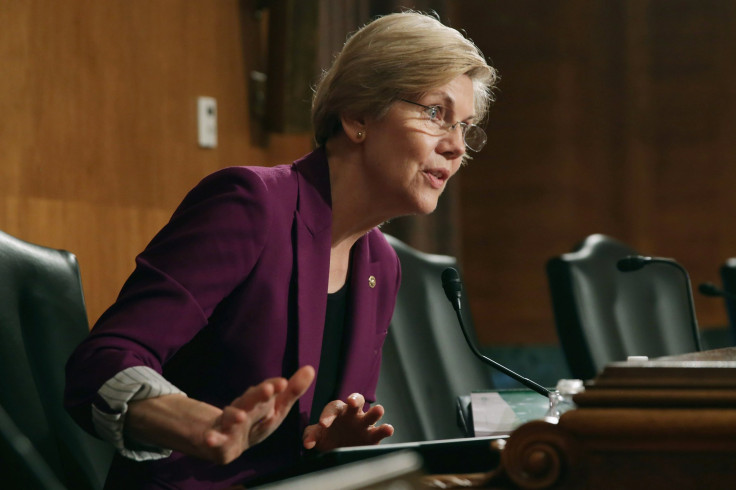 The White House is selling the proposed Trans-Pacific Partnership (TPP) as "the most progressive trade agreement" in history, promising the highest labor standards of any U.S. trade pact. But so have backers of previous deals, and they've repeatedly failed to live up to the hype, according to a report released Monday by Sen. Elizabeth Warren, D-Mass., a leading critic of the administration on trade.
"Again and again, proponents of free trade agreements claim that this time a new trade agreement has strong and meaningful protections," reads the 16-page report, titled "Broken Promises." "Again and again, those protections prove unable to stop the worst abuses."
Warren's report cites previous research from the Government Accountability Office and the Department of Labor that documents U.S. agencies' poor record on monitoring and enforcing compliance with the labor provisions of past trade agreements. Labor rarely pursues enforcement actions, the senator's report noted, accepting only five claims ever against countries for violating labor standards within trade agreements. Meanwhile, labor-related human rights abuses abound in several nations with U.S. trade pacts, including major violations in Guatemala and Columbia.
That record stands in contrast to the claims made by those looking to win support for trade deals in the last two decades: the North American Free Trade Agreement under President Bill Clinton; the Dominican Republic-Central American Free Trade Agreement and U.S.-Peru Free Trade Agreement under President George W. Bush; and the South Korea, Colombia and Panama free trade agreements under Obama.
Warren's report is a rebuke to the Obama administration as it tries to win congressional support for so-called fast-track, hotly contested legislation that would prevent Congress from amending the version of the TPP approved by international negotiators. Fast-track is seen as vital to the deal's success. It is soon expected to pass the Senate, but faces a much hazier future in the House of Representatives where a majority of legislators are reportedly at odds with the president.
The report comes little more than a week after Obama accused Warren of misleading the public on trade. In an interview, he accused the popular progressive senator of "being a politician like everyone else."
© Copyright IBTimes 2022. All rights reserved.
FOLLOW MORE IBT NEWS ON THE BELOW CHANNELS