Elon Musk: Apple Inc Would Be 'More Direct' Self-Driving Car Competitor To Tesla Motors Than Google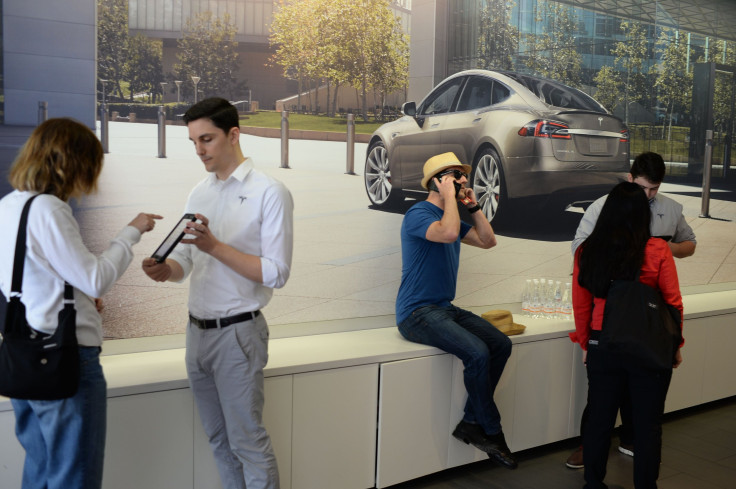 Tesla Motors CEO Elon Musk has brushed aside concern that Google could become a rival in self-driving cars. Instead, he practically confirmed that Apple will be Tesla's self-driving car rival.
Google and major automakers like Ford, Audi and General Motors have been testing self-driving cars in the wild while Apple's electric car project is still an unconfirmed but widely accepted open secret that has Apple fanatics salivating.
Speaking Wednesday night at an annual gathering of Silicon Valley royalty known as the Code Conference in Rancho Palos Verdes, California, Tesla's futurist co-founder was asked if Google is considered Tesla's crosstown tech industry rival.
"Google's done a great job at showing the potential of autonomous transport, but they're not a car company," Musk told the crowd, according to recode.net.
But Apple, he said, "That'll be more direct" as a competitor if it can ramp up development of an autonomous vehicle in enough time to challenge Tesla.
"Elon Musk is correct on his assumption that Apple, not Google, will be Tesla's greater threat," said Michael Harley, analyst for Kelley Blue Book. "Apple has been selling consumers products for more than thirty years — its iPhone and iPad are found in nearly every household — and it benefits from a large captive audience ready and willing to embrace any new product, even a vehicle."
Automakers spend years moving a brand-new car model from the drawing board to the end of a production line, and can spend billions of dollars doing it. If Apple is poised to challenge Tesla, or anyone else for that matter, then a prototype Apple electric car would have to be ready soon. And a car is not a smartphone that's easily concealed. As soon as Apple begins road-testing a vehicle (assuming it's making one), then it won't take long for someone to spy it.
There are a lot of if's here. Apple could be making a car or it could be making technology to license to carmakers. The same could be said of Google. But the Apple car rumors are thick in Silicon Valley, and Apple certainly needs to make something else to excite its massive fan base, considering how much it currently depends on iPhone sales for its growth.
Musk's Tesla is aiming to deliver hundreds of thousands of electric cars by 2020 and has made the bold proclamation of having a ready-for-market fully autonomous vehicle by 2018, just as the company plans to begin rolling out its $35,000 Model 3 compact sedan.
© Copyright IBTimes 2023. All rights reserved.