Elon Musk Net Worth Problem: SpaceX CEO Low On Cash, Admits He's 'Financially Illiquid'
Elon Musk is flat out broke?
According to Forbes, Tesla Inc. and SpaceX CEO Elon Musk ranks number 23 on its list of the world's wealthiest with a real time net worth of $20.7 billion as of today. Like many billionaires, much of Musk's net worth is tied up in stocks and bonds. And nobody knows how much hard cash Musk can call on at any one time.
Musk, however, has testified before a Los Angeles court saying he's "financially illiquid" in an attempt to get out from a $75,000 defamation lawsuit brought against him by British diver Vernon Unsworth.
This incredible defense was revealed in a filing Monday by Lin Wood, Unsworth's lawyer. This filing makes reference to "Musk's sworn testimony that he is financially illiquid," according to Bloomberg. Musk's lawyers confirmed this statement.
"Mr. Musk clarified that much of his net worth is committed to his companies," said Alex Spiro, a lawyer for Musk. "Of course Mr. Unsworth's lawyers are focused on this, since the entire case is nothing but a money-grab."
On the other hand, Bloomberg estimates Musk's worth at $23.6 billion. It said almost all Musk's wealth is tied-up in stock in SpaceX (worth $14.6 billion) and Tesla (worth $8.8 billion). This means Musk doesn't have the money to pay damages the court might award Unsworth.
Musk infamously labeled Unsworth a "pedo guy" or pedophile during the height of the dramatic operation from June to July 2018 to recue a football team trapped inside a cave in Thailand. He presented no proof whatsoever to back-up this claim.
Musk tweeted Unsworth was a pedo after he offered to send a mini-submarine developed by one of his engineers to help in the rescue. Unsworth dismissed Musk's offer.
Unsworth said the sub was useless in the small crevices and shallow waters of the cave complex. He called Musk's offer a "PR stunt." Unsworth also said Musk's sub had absolutely no chance of working even if it had arrived on time.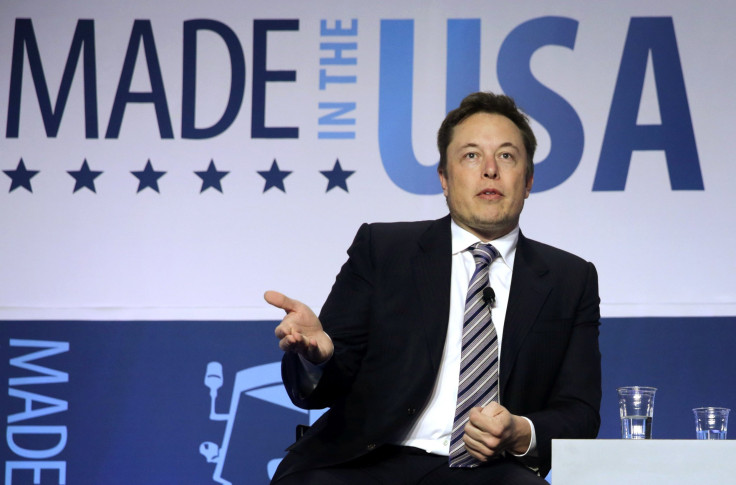 He noted the metal sub was too long and too rigid to go around corners. The diver also said Musk could "stick his submarine where it hurts."
That remark angered Musk. "Sorry pedo guy. You really did ask for it," tweeted Musk.
Musk then doubled down on his attacks against Unworth. He labeled the British diver a "child rapist" in response to Unsworth's threat to sue him in an email to Buzzfeed News.
Musk said the website reporters should "call people you know in Thailand, find out what's actually going on and stop defending child rapists, you f--king a--hole."
Musk's defamation trial is set for Dec. 3 in Los Angeles.
© Copyright IBTimes 2023. All rights reserved.