SpaceX, Elon Musk Wants To Launch 30,000 More Starlink Satellites
Elon-Musk led SpaceX has sought permission to launch 30,000 more low-earth orbits (LEO) satellites for its Starlink broadband network.
SpaceX has already got permission to launch nearly 12,000 satellites although it is yet to launch the whole lot.
It is unclear whether SpaceX will launch most or all the additional 30,000 satellites requested. Space X has successfully launched experimental Starlink satellites and outlined 24 missions in 2020.
On behalf of SpaceX, requests have been filed with the Federal Communications Commission (FCC) and the International Telecommunication Union (ITU) seeking nod for launching additional satellites.
According to those filings, the 30,000 satellites would operate "at altitudes ranging from 328 kilometers to 580 kilometers," per SpaceX news.
The filings would alert ITU to coordinate spectrum to "prevent signal interference and spectrum hogging."
SpaceX's filing is quite in advance although it is not committing to launch all 30,000 satellites. The Starlink project aims to provide low-cost internet access globally especially for far-flung areas where conventional internet and mobile services are hard to reach cost-effectively.
Revenue boost from Starlink project
Meanwhile, analysts said the SpaceX focus on Starlink is a big commercial opportunity for a revenue boost. The niche market of space launch services in which SpaceX is currently operating is a slowly growing market.
Here the USP of a lower price by SpaceX than other incumbents further tightens its space in the niche.
That market for commercial satellite launches was $5 billion in 2017 and revenues are projected to hit $7 billion by 2024. This is unlikely to comfort SpaceX considering its launch revenues were just $2 billion last year.
But Starlink has a bigger upside as the satellite-based Internet network will go commercial in another two years. The commercial service of Starlink is expected from 2021, with coverage spanning a bulk of the global population by 2025.
Rising competition
But the low-Earth satellite broadband market has many rivals such as OneWeb, Space Norway, Telesat, and Amazon.
Meanwhile, Atlantic Broadband, a leading cable operator launched enhanced WiFi services for residential and business customers in New Hampshire, Eastern Pennsylvania, and Southern Maryland that it acquired from MetroCast. The new technology offers high-quality wireless video streaming capability.
The merit of broadband under the aegis of low-earth satellites is faster speeds and lower latencies unlike traditional satellites, which orbit the Earth at higher altitudes.
SpaceX has promised gigabit speeds and lower latency at 25ms, but the price of the service has not been revealed.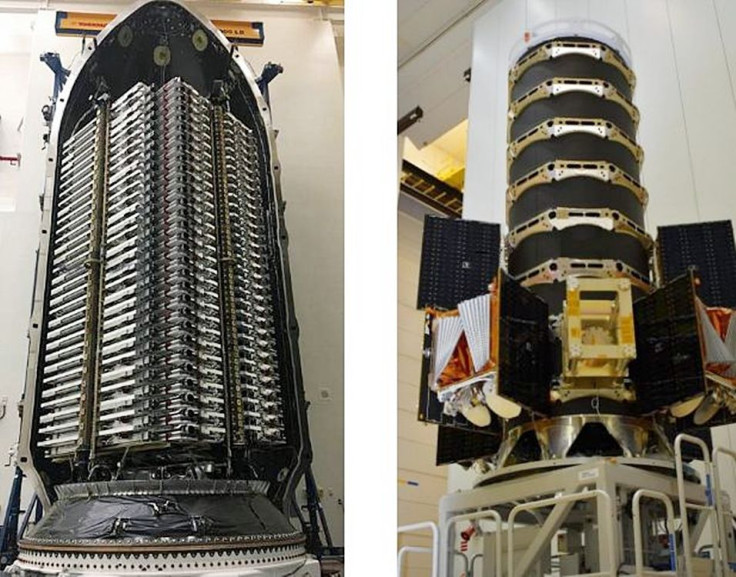 However, the numbers SpaceX is aiming in its constellation has the potential to dwarf the satellites already orbiting the Earth today.
As of January 2019, there are close to 9000 satellites in the Earth's orbit launched since 1957, in which 5,000 still exist, per the European Space Agency (ESA). But those functioning now are nearly 2000 satellites.
For the larger load of sending an additional 30,000 satellites, SpaceX needs to convince FCC about technical details, plans to minimize debris and technologies for preventing collisions.
In a statement, SpaceX said it is "taking steps to responsibly scale Starlink's total network capacity and data density to meet the growth in users' anticipated needs."
© Copyright IBTimes 2023. All rights reserved.