Elon Musk Is Not The Richest Person In The World Again: Wealthiest Man Worth $211B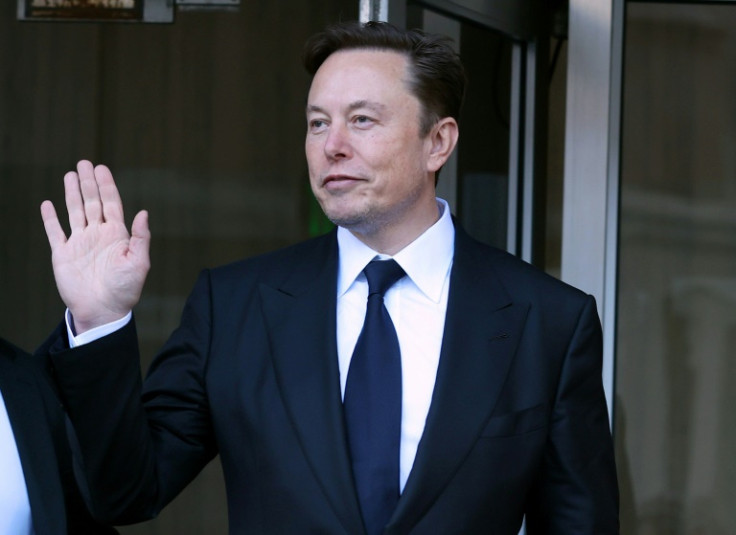 KEY POINTS
Tesla's stock price dropped by 10.89% from February
Musk's net worth is estimated to be $180.4 billion as of Monday
LVMH saw its shares climb after the company announced a plan to repurchase some of its own shares
Elon Musk has once again been dethroned as the world's richest person as Tesla's stock price dropped by 10.89% from February.
Luxury group LVMH founder and CEO Bernard Arnault reclaimed the top spot with a net worth of $211.3 billion as of Sunday, according to Forbes' Real-Time Billionaires List.
Arnault briefly lost the title to Musk in February after Tesla's stock price surged by nearly 70% at the end of last month. The Tesla chief's net worth reached $187.1 billion at the time, surpassing Arnault's then-personal net worth of $185.3 billion.
However, in early March, Tesla shares continued sliding after the company's investor day event, which reportedly lacked detail on new products or services, according to a CNBC report.
Musk and other Tesla executives did not share new details on Tesla's next-generation electric vehicle (EV) and its upcoming factory in Mexico, according to TechCrunch. They also reportedly did not address issues with the company's Full Self-Driving software, which is currently unavailable to those who opted to buy the $15,000 option due to a recall.
But Morgan Stanley auto analyst Adam Jonas remained bullish on Tesla even as shares dropped following the EV maker's investor day. "In a race to the bottom, we seriously question how the competition can keep up," Jonas wrote in a note on March 2, as quoted by CNBC.
Musk's current net worth is estimated by Forbes to be around $180.4 billion, a drop of around $7 billion from the end of February.
In addition to Tesla, Musk co-founded several other companies, including rocket producer SpaceX, neurotechnology company Neuralink and tunneling startup Boring Company. The billionaire also currently serves as CEO of and owns an estimated 74% of Twitter, according to Forbes.
In contrast, Arnault's fortune rose by $26 billion from late last month.
LVMH Moët Hennessy Louis Vuitton saw its shares climb after the company announced a plan to repurchase as much as $1.59 billion of its own stock, Bloomberg reported.
The French luxury group is reportedly buying back shares until July 20 this year. The repurchased shares will be canceled.
LVMH's stock price has increased by 15.63% since the start of the year and is up 34.06% from last year.
The luxury goods company is also reportedly looking to acquire Cartier. LVMH already owns more than 70 brands, including Louis Vuitton, Christian Dior, Givenchy, Marc Jacobs, Fendi, Tag Heuer, Hublot and Tiffany & Co.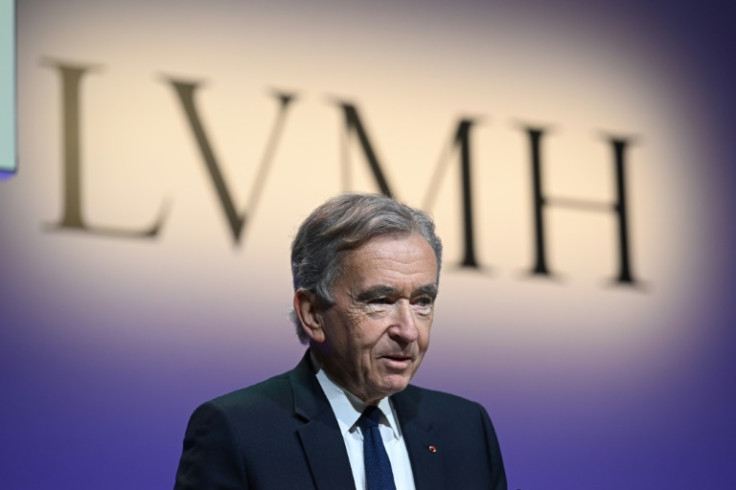 © Copyright IBTimes 2023. All rights reserved.