Elon Musk Postpones Tesla Autopilot 8.0 Software Update Blog Post, Attacks Wall Street Critics Instead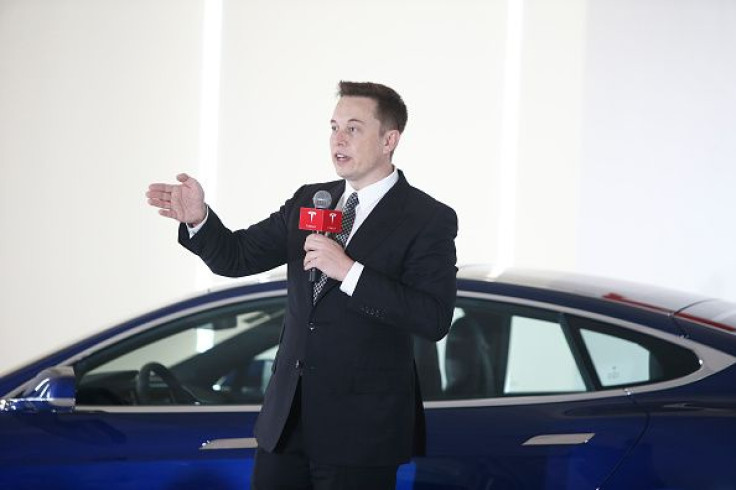 Tesla Motors CEO Elon Musk recently took to Twitter to announce to his followers that he has decided to postpone the blog post on the upcoming Autopilot 8.0 update and the new safety regulations the company is imposing on Model S and Model X owners.
In the latest tweet of the visionary and business magnate which was published on Thursday, Sept. 1, Musk wrote that the Autopilot post he is writing for Tesla's official site has been postponed to the end of the weekend.
However, Sunday is almost over, but his post is still nowhere to be found on Tesla's website. Nonetheless, it is still possible that Musk is going to publish the post at the last hour or final minutes of Sunday prior the Labor Day holiday, or he could be publishing the post on the last day of the three-day weekend.
Musk latest tweet comes just a day after he took to the social networking site on Wednesday, Aug. 31, to announce that he was already writing the blog post and he intended to publish it later that day.
From what the 45-year-old engineer has been posting on his Twitter account, it appears that the new blogpost will cover specific details about the Autopilot V8.0. As previously reported, he wrote on Aug. 31 that Tesla is still doing one more minor revision on the upcoming update before it starts to roll out.
In July, Musk also said that his new blog post is going to highlight how Autopilot really works, so that drivers can make the most out of the system that's been designed to ensure their safety while on the road, Electrek previously reported.
While Musk has yet to publish his post, however, he grabbed the chance to hit back at his Wall Street critics on Friday through a memo he sent to the employees of his Palo Alto-headquartered carmaker.
"It would be awesome to throw a pie in the face of all naysayers on Wall Street who keep insisting that Tesla will always be a money loser!" Musk wrote in the memo that was obtained by Bloomberg.
The memo was sent to employees after Tesla filed papers with the Securities and Exchange Commission on Wednesday to announce that it is hoping to raise more funds by the end of 2016, USA Today reports.
Tesla is currently working on acquiring SolarCity while at the same time manufacturing its Model 3 sedans, and Musk admitted in the memo that the company is "on the razor's edge of achieving a good Q3," but they really need to ensure that every car is manufactured and delivered while hampering unnecessary costs.
Also, Musk stated that Tesla Motors is in dire need of additional funds in the fourth quarter in order for the company to complete the Model 3 orders and accomplish the Gigafactory located close to Reno, Nevada.
"The simple reality of it is that we will be in a far better position to convince potential investors to bet on us if the headline is not 'Tesla Loses Money Again,' but rather 'Tesla Defies All Expectations and Achieves Profitability,'" Musk quipped.
© Copyright IBTimes 2023. All rights reserved.