Elon Musk Praises Amazon, Wants Tesla To Follow Its Delivery System
Tesla CEO Elon Musk has praised the online retail giant Amazon and its delivery systems.
The Tesla boss was speaking at a meeting of Tesla employees where he underscored the need to move cars out of the Tesla factory faster and wanted to fix the automaker's logistic problems with some new steps.
According to Tesla news, Musk wanted to ease the inventory sitting at the Tesla factory in Fermont, California. He proposed, from next quarter, Tesla will send custom-ordered vehicles to delivery centers so that customers can pick them up at their choice.
Musk's praise for amazon logistics was laced with the impatience at the current delivery mechanism at Tesla. He said if Amazon had followed a Tesla-like delivery model it would have gone out of business by now.
The CEO said: "Amazon would go bankrupt if they would have to wait for customers to be ready to take delivery before shipping."
Tesla's delivery model
Tesla differs from other automakers in many ways. Unlike others, Tesla owns and operates all its stores, service centers, and delivery centers and no third-party franchise dealerships are allowed.
This business model makes Tesla accountable for all its vehicles until the last mile of customer delivery.
Tesla had mentioned some challenges in the international delivery of its flagship Model 3 Sedan.
One major hiccup of the Tesla delivery model is that other automakers have dealerships to manage their inventory. Currently, Tesla's custom-ordered vehicles may not move from the factory until a delivery date is set with the customer.
Musk told employees this week that from next quarter Tesla will put the delivery ready--vehicles in transit and park at local delivery centers to allow customers to pick them up at their convenience.
Musk has been telling that delivering vehicles faster would boost Tesla's financials. The advantage of having production centers closer to customer bases has been accepted as it cuts transit times.
That is why Gigafactory 3 in China and the upcoming car plant in Europe are locationally better cost savers.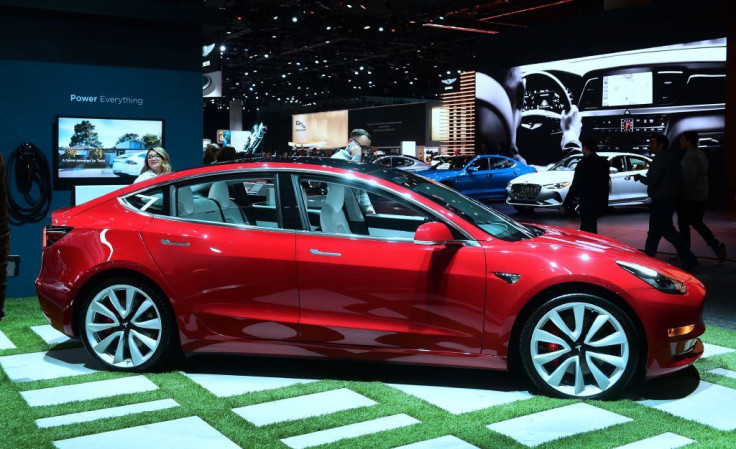 Ultimately, the new delivery model makes life easy for customers who will find availability to pick up their cars at Tesla delivery centers.
Will Q3 deliveries match Q2 success?
Meanwhile, analysts are awaiting the pace in Tesla Q3 deliveries after Tesla's impressive tally of Q2 deliveries that saw surge in Tesla Model 3 sales plus Tesla Model S higher deliveries in the second quarter.
Tesla now sees the Model 3 and the upcoming Model Y as its long term growth drivers. Tesla stock was up 0.3 percent at Monday's after-hours trading.
© Copyright IBTimes 2023. All rights reserved.