Elon Musk Reveals New Photo Of SpaceX Mars Mission Rocket
Space X CEO Elon Musk has teased images of the under-construction prototype of the Mars rocket being built at Boca Chica, Texas testing site.
The images confirm that the development of Space X Starship is underway. Musk has a goal to establish a human settlement on Mars.
The pictures have been released ahead of an event on September 28 where Musk will give a detailed presentation about SpaceX's plans for interplanetary travel.
A twitter post by Musk showed an image of the new Starship prototype with a caption "Droid Junkyard, Tatooine," a pun on the test site's similarity to a fictional location on Star Wars.
According to SpaceX news, the prototype nicknamed "Starhopper" has been tested for its ability for controlled landings, a crucial technical parameter considering the challenges borne by Mars facts.
Starship prototype had many flying tests
Starhopper had a key test in August and it made a precise and perfect landing after soaring 150 meters in the air.
The new prototype will now undergo a significant upgrade by adding two or more rocket engines. Musk said in August that SpaceX will conduct a one-hop test with the new vehicle in October. Then, the company will focus on an attempt to send the craft into Earth's orbit.
For that mission, the spacecraft will need to attain speeds of about 17,000 miles per hour.
To realize Musk's dream of building a human settlement on Mars the Starship would fly into Earth's orbit atop a huge rocket booster called Super Heavy.
One the Starship detaches from Super Heavy it will go on a six-month trek to Mars fully leveraging its assigned fuel.
To break away from the Earth's gravity, the rocket will need an escape velocity of more than 25,000 miles per hour. That will be like 33 times the speed of sound.
The growing pace of Mars missions
Meanwhile, the deadline to add names on NASA Mars 2020 rover is nearing. The last date of NASA's "Send Your Name to Mars" campaign will be Sept. 30.
The campaign enlists names of persons who want their names affixed to the Mars 2020 rover in a chip. Already 9.4 million names have been submitted.
"As we get ready to launch this historic Mars mission, we want everyone to share in this journey of exploration," said Thomas Zurbuchen, associate administrator for NASA's Science Mission Directorate in Washington.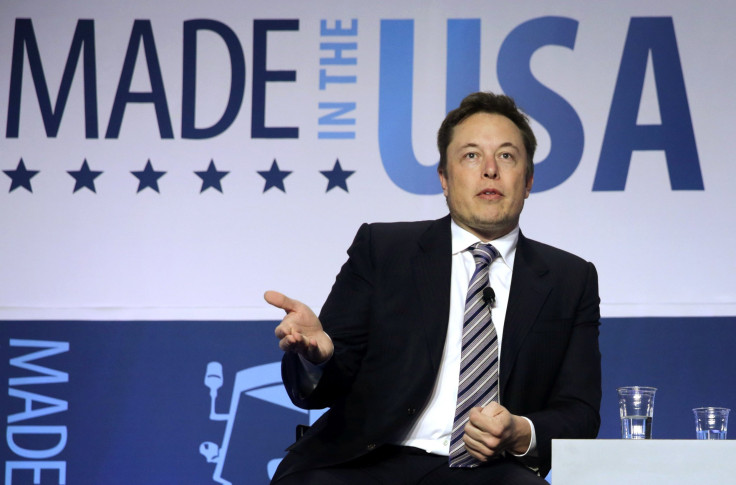 The rover will launch in early July 2020 and touch down on Mars in February 2021. The Mars 2020 rover will be the first leg of humanity's planned round trip to another planet.
Meanwhile, a spacecraft orbiting Mars caught a glimpse of the NASA Curiosity rover. It was found climbing the mountain Aeolis Mons at Woodland Bay.
Space X credentials for Mars mission is also bolstered by its track record of having developed the Falcon family of launch vehicles and the Dragon spacecraft family.
SpaceX is also credited with flying 18 resupply missions to the International Space Station under a contract with NASA.
© Copyright IBTimes 2023. All rights reserved.