Elon Musk Slammed Over Decision To Stop Tesla's Bitcoin Payments Over Environmental Impact
On Wednesday, Elon Musk announced that Tesla (TSLA) would no longer accept Bitcoin for payment of its electric cars, which didn't sit well with many Twitter followers of the CEO.
Tesla said back in March that it would begin accepting Bitcoin for payment of its EVs when it also made a $1.5 billion investment into the cryptocurrency.
The investment paid off for the electric carmaker, which reported a $2.5 billion boost from the currency at the end of March 2021 in a securities and exchange filing. But now Musk is calling back the Bitcoin promise, saying that it uses too much of the environment's energy to mine.
Bitcoin uses purpose-built computers that utilize energy to solve mathematical equations to allow Bitcoin transactions to be processed. According to CNBC, Bitcoin's energy consumption is considered larger than the use of some individual countries.
Upon the news from Musk, Bitcoin dropped about 12% to $49,624, according to CoinDesk, as reported by CNBC. This was the first time the currency dropped below $50,000 since April 24.
Bitcoin was priced at $48,382.46 as of Thursday early morning.
In his Twitter post, Musk said in part, "Tesla has suspended vehicle purchases using Bitcoin. We are concerned about rapidly increasing use of fossil fuels for Bitcoin mining and transaction, especially, coal, which has the worst emissions of any fuel."
Musk continued in the post by saying that while Tesla believes that "cryptocurrency is a good idea" it "cannot come at great cost to the environment."
The car entrepreneur maintained in the Twitter post that Tesla would hold on to the Bitcoin that it currently had and would use for transactions as soon as mining of the currency moves to "more sustainable energy."
He also hinted that the company was looking at other cryptocurrencies that use more efficient energy transactions. But many of his 54.3 million followers were not happy with the announcement, criticizing Musk for the decision.
One Twitter poster said Musk changed his mind like a "chameleon," while another claimed he possibly got slapped by the government for the currency investment.
Others on Twitter accused Musk of "market manipulation."
Still, others on Twitter guessed that Musk was moving to Dogecoin – a currency that the billionaire, who has a net worth of $164 billion, according to Bloomberg's Billion Index, has openly supported.
One user on Twitter suggested that there is only one cryptocurrency that uses less energy for mining that happens to have a dog on the coin – Dogecoin. The mascot for Dogecoin is the Shibu Inu dog.
Dogecoin was priced at about 39 cents as of Thursday early morning., down nearly 21% in the last 24 hours, according to data from CoinDesk.
At the time of writing, Musk's Twitter post had been retweeted 65,500 times and liked more than 397,000 times. It also had more than 104,000 comments.
Shares of Tesla were trading at $600.64 as of premarket hours on Thursday, up $10.75, or 1.82%.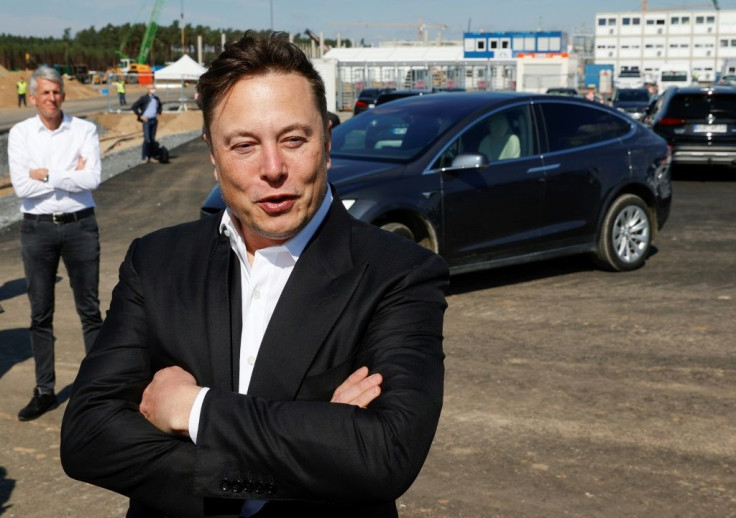 © Copyright IBTimes 2023. All rights reserved.
FOLLOW MORE IBT NEWS ON THE BELOW CHANNELS