Elon Musk Slams Apple As Tech Giant's Self-Driving Car Project Looms
As Tesla (TSLA) released its quarterly financials on Monday, Elon Musk slammed rival Apple during the earnings call more than once, leaving a clear impression about his thoughts on the Silicon Valley tech giant.
Reports have circulated in recent months that Apple is building its own electric self-driving car, which the company has been tight-lipped about. According to CNBC, the project is dubbed Titan and is being run by Doug Field, who returned to Apple in 2018 after working at Tesla for five years.
A number of engineers and executives have abandoned Tesla and headed over to Apple for jobs as well, the news outlet said.
But during the earnings call, Musk was quick to call out Apple for its use of cobalt – a material that is used in lithium-ion battery cells for both smartphones and electric cars.
Musk said, as reported by CNBC, "Apple uses I think almost 100% cobalt in their batteries and cell phones and laptops, but Tesla uses no cobalt in the iron-phosphate packs, and almost none in the nickel-based chemistries,"
Musk maintained that "On a weighted-average basis we might use 2% cobalt compared to say, Apple's 100% cobalt. Anyway, so it's just really not a factor."
The use of cobalt has come under fire for its use of child labor for its production.
Both Apple and Tesla were named as defendants in a human rights lawsuit on behalf of 14 parents and children from the Democratic Republic of the Congo, who claimed their children were killed or maimed for cobalt to power smartphones, laptops, and electric cars, The Guardian reported.
Google, Dell, and Microsoft were also named in the suit that was filed in Washington, D.C., by human rights firm International Rights Advocates, the news outlet said.
Musk bashed Apple again with another comment later in the call by calling out Apple as using a "walled garden," where it controls what software can be installed on its iPhones through its App Store.
"It is our goal to support the advent of sustainable energy," Musk said, according to Business Insider. "It is not to create a walled garden and use that to bludgeon our competitors, which is sometimes used by some companies."
The billionaire then coughed and said, "Apple."
The walled garden" approach from Apple is under scrutiny from lawmakers and other companies, including an antitrust trial earlier this year.
Musk also said he would not appear on future Tesla earnings calls unless he has "something really important" to say.
Tesla delivered 206,421 vehicles for Q2 2021, over its goal of 200,000 for the quarter.
Shares of Tesla were trading at $634.65 as of 11:51 a.m. EDT on Tuesday, down $22.97, or 3.49%.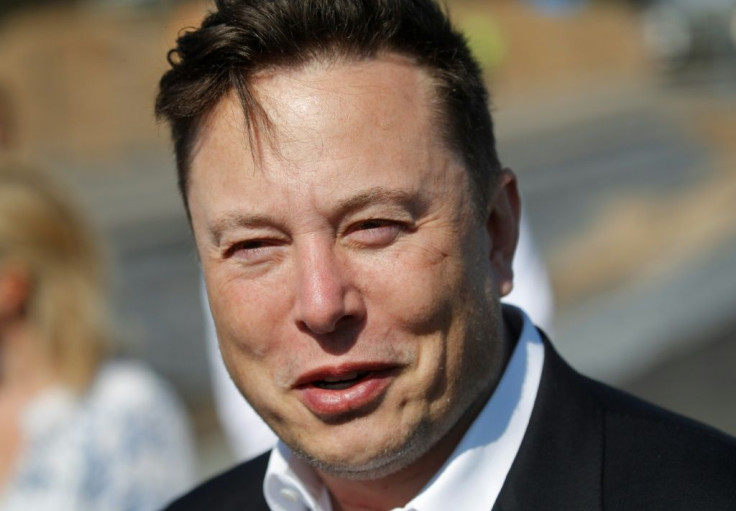 © Copyright IBTimes 2023. All rights reserved.