Elon Musk's Solar Roofs Will Be Available To Order In April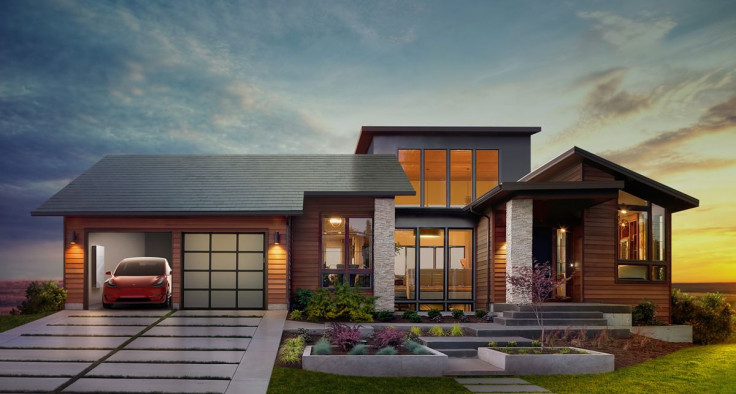 Elon Musk made the most subtle announcement ever on Friday morning when he tweeted, "Start taking orders in April," about the availability of the solar roof he's working on.
The company said in a statement that it expected to begin installing the roofs later this year. However, no specific dates were provided for production, sale or installation. Now with Musk's Tweet it seems that the solar roof technology will be available soon.
Read: World's Largest Artificial Sun Generates Power In Germany
His Tweet was a reply to another Twitter user who had asked how the solar shingles were coming along.
In October, Musk gave a talk in which he introduced the solar roof and detailed the various roof options that would be available.
The tiles are made with tempered glass that are made to last long and help power your home, according to Tesla's website. They come in several different styles to match most homes, including tuscan, slate, textured and smooth glass. The tiles will absorb the sunlight and turn it into energy to power the homes they're affixed to either immediately or by storing that energy in a battery for use later.
Details on price and installation aren't released yet but Tesla's site says the tiles are "Lower cost than a traditional roof when combined with projected utility bill savings."
© Copyright IBTimes 2023. All rights reserved.