Endangered Species Update: Lions Among 23,000 Species At Risk Of Extinction, New Report Says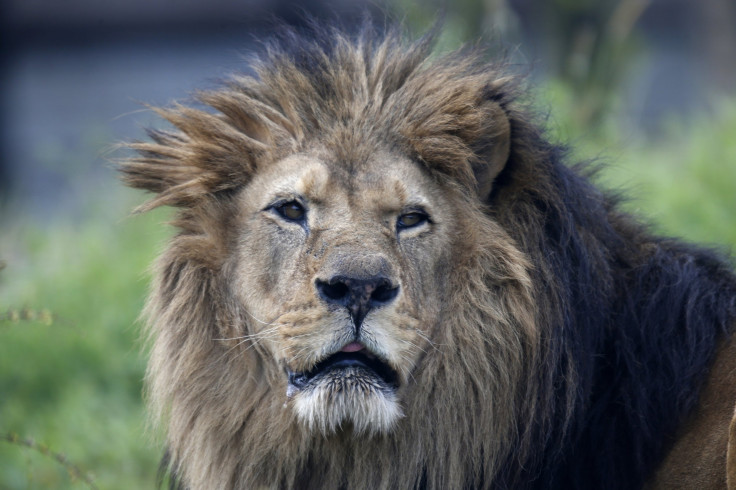 Tens of thousands of species are at risk of extinction, including mighty West African lions as well as Asian orchids, a report from the International Union for the Conservation of Nature (IUCN) announced Tuesday. The number of endangered animals and plants rose in 2015, raising concerns for governments around the world despite various ongoing efforts to protect them, the report added.
In an update to its "Red List" of endangered species, IUCN said that 22,784 species of animals and plants in 2015 are threatened with extinction, up from 22,413 species a year ago. The report, while highlighting the advances in saving species like the Iberian Lynx, also warned that population declines in several species have eclipsed those successes, Agence France-Presse (AFP) reported.
"Our natural world is becoming increasingly vulnerable," IUCN chief Inger Andersen told AFP, adding that it was time to strengthen efforts to save species at risk of dying out.
Although lions were labeled "vulnerable" -- thanks to conservation efforts in southern Africa -- the lions in West Africa were listed as "critically endangered," due to a loss of habitat and over-hunting of prey by humans.
The rapid decline in the lion population was also recorded in East Africa, "historically a stronghold for lions – mainly due to human-lion conflict and prey decline," the report said, adding that the trade in the animals' bones and other body parts for manufacturing traditional medicine was an emerging threat to the species.
In addition to the lions' plight, the IUCN report also highlighted the rapid decline in other species' numbers, including the African Golden Cat, the New Zealand Sea Lion, and Karstama balicum and Karstama emdi -- two species of crab found in a single cave in Bali, Indonesia, AFP reported.
In 2011, nearly 200 governments pledged to prevent the extinction of known species by 2020. Although no known species became extinct in 2015, many of them have come closer to the brink of extinction, Reuters reported.
"We are not on track," Craig Hilton-Taylor, head of the IUCN Red List Unit, told Reuters, referring to the goals for 2020 set by the world's governments.
© Copyright IBTimes 2023. All rights reserved.