Ephemerisle 2017: The Bitcoin Community's Favorite Floating Festival In California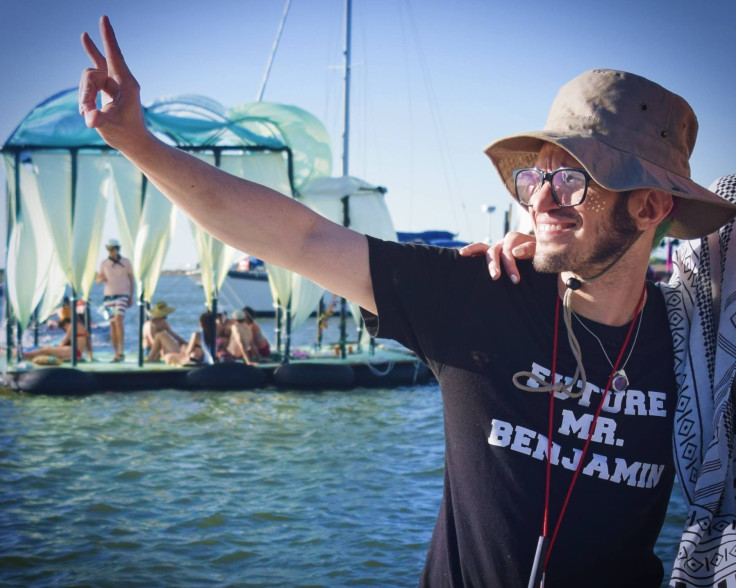 Early bitcoin investors have a reputation for throwing opulent parties and invite-only conferences at tropical getaways, like the Satoshi Roundtable. For example, this week a three-day Blockchain Summit will bring investors, business executives and innovators together on a private island owned by Virgin mogul Sir Richard Branson. Even back in 2014, before the cryptocurrency boom went mainstream, one such tight-knit party for the CoinAgenda bitcoin investor conference took place at a Las Vegas villa that reportedly costs $35,000 a night.
But there are still a few networking parties favored by bitcoin influencers, beyond local tech meetups, that welcome all types of curious newcomers to learn about and debate the future of cryptocurrency. One such festival that isn't exclusively focused on blockchain is a politically minded festival in northern California called Ephemerisle.
Read: Why You Should Care That Hedge Funds Are Joining The Crypto Boom
Ephemerisle is often described as a sort of "Burning Man on water," since the festival takes place on a temporary floating community in the delta near Rio Vista. People bring houseboats, yachts and rafts for a week of "radical self-reliance." It has been a popular meeting place for cryptocurrency insiders since the first festival launched in 2009, especially among Silicon Valley's elite looking for a quick vacation close to home.
This festival was first organized by Google programmer and libertarian activist Patri Friedman, co-founder of the Seasteading Institute. His grandfather was the late economist Milton Friedman, a Nobel Prize-winning expert in monetary theories, so fusing cooperative organizing with economic philosophy felt like a natural fit for Friedman.
"My original idea was to have it in international waters and use alternative political and economic systems," Friedman told International Business Times. "The idea was to try out a new form of government, new currencies, for a week and see what happens."
Although the perils of navigating out in the deep ocean has kept the festival close to the shore so far, the creative vibe attracts bitcoin heavyweights like Brock Pierce. Unlike Burning Man, there are no tickets to the watery festival and no official gatekeepers. Friedman said last year the festival attracted around 500 people.
This past weekend, partygoers gathered yet again for Ephemerisle 2017 and celebrated cryptocurrency with events like a bitcoin happy hour and a talk about the initial coin offering for Blueseed's offshore startup community. "There's a lot of online community for cryptocurrency," he said. "But there's also a lot of value to getting together in person."
Friedman recently got involved with the blockchain industry himself by investing in bitcoin, Ethereum and Tezos, a new cryptocurrency where experimental governance is a core aspect of how the token works. "We need different political systems, we need startup countries, and trying out different currencies is a core part of that," Friedman said. "It [Ephemerisle] is more about keeping the flame alive so we can hang out, and talk together, about what systems need to be built and what we need to do to get there."
Read: Tezos Blockchain Project Raises $232 Million With Initial Coin Offering
More bitcoin enthusiasts flock to the California festival every year. Tina Hui, CEO and founder of Follow The Coin Labs, went for the first time last week and had the chance to mingle with bitcoin veterans like Satoshi Roundtable alumni Jason Dorsett.
Even if you can't afford a ticket to a blockchain conference like the Token Summit, which was so overbooked that New York University's security team had to help manage the crowd at the door, there are still plenty of parties and meetups where average people can learn more about the bitcoin community. The best way to party like a bitcoin rock star is to strike up a conversation about ethical economics with people at freedom-oriented festivals. Bitcoin is also a popular topic at Burning Man and various tech-savvy music festivals around the world. If you build it, the bitcoin lovers will come.
© Copyright IBTimes 2023. All rights reserved.