Equinor Posts Record Profit For 2022, Q4 Beats Expectations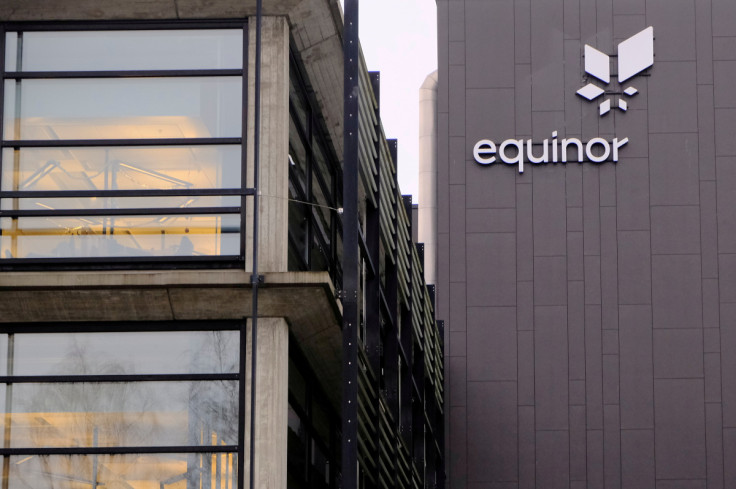 Equinor on Wednesday posted a record $74.9 billion adjusted operating profit for 2022, more than double its previous record thanks to soaring gas prices and with fourth-quarter results beating analysts' expectations.
The oil and gas producer's adjusted earnings before tax and interest for October-December rose to $15.1 billion from $15 billion a year earlier, beating the $14.4 billion predicted in a poll of 25 analysts compiled by Equinor.
Net profit for the year amounted to $28.7 billion, up from $8.6 billion a year earlier, joining global oil and gas majors such as ExxonMobil, Shell and BP in reporting record bottom lines.
The majority state-owned company last year became Europe's largest supplier of natural gas as Russia's Gazprom cut deliveries amid the West's support for Ukraine, sending European gas prices to all-time highs.
Gas prices have tumbled in the new year, however, and Equinor's Oslo-listed stocks have fallen 15% year-to-date, underperforming a 1% rise in European petroleum stocks.
GRAPHIC: Equinor adjusted earnings hit record high in 2022 -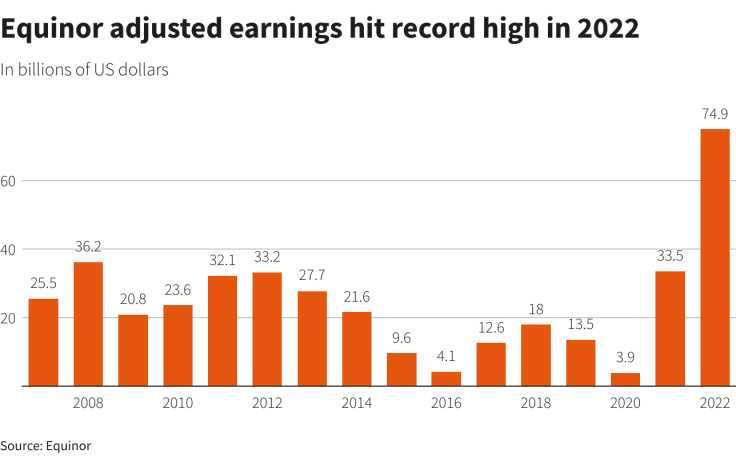 "On the back of strong earnings, outlook, and balance sheet, we step up capital distribution to (an) expected $17 billion in 2023," Chief Executive Anders Opedal said in a statement.
Equinor raised its regular quarterly dividend and said it expects to see an annual cash flow from operations after tax of around $20 billion per year for the rest of this decade.
Equinor said it would pay a regular quarterly dividend of $0.30 per share, up from $0.20, and make an additional, extraordinary payment of $0.60 per share for four consecutive quarters, totalling about $11 billion in dividends this year.
The board reaffirmed a regular share buyback plan of $1.2 billion per year and said it would make an extraordinary buyback in 2023 of $4.8 billion, for a total of $6 billion.
Equinor's overall oil and gas production fell by 2% year-on-year to 2.04 million barrels of oil equivalent per day (boed) in 2022 but is expected to grow by 3% in 2023, the company said.
Gas output from its Norwegian fields was up by 8% year-on-year as the company focused on replacing lost Russian supplies to Europe, while oil output declined by 6%, it added.
Equinor's previous adjusted earnings record amounted to $36.2 billion in 2008, when the price of North Sea oil rose to record highs.
The Norwegian company, which makes most of its profit in its home country where oil firms are subject to a tax rate of 78%, said it expected to pay a record $49.9 billion in taxes for 2022.
Equinor said capital spending for 2023 is expected at between $10 billion-$11 billion, broadly in line with a previous plan, and raised the spending projection for the next three years to $13 billion per year from $12 billion seen before.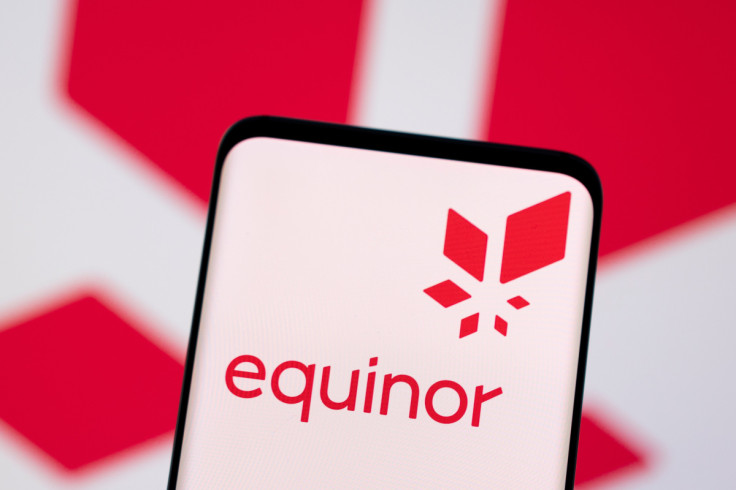 © Copyright Thomson Reuters 2023. All rights reserved.