Éric Duhaime: A Visionary And Grounded Conservative Voice For Quebec
This article uses affiliate links, which means if you purchase products through these links, we may earn a commission. Click here to see our
T&C
. For licensing please click
here
.
It has never been more obvious that security and prosperity are found in the freedom to choose. The right of choosing your preferred path while respecting the laws of the land and the rights of others is the basic principle and guiding compass of Éric Duhaime, leader of the Conservative Party of Quebec.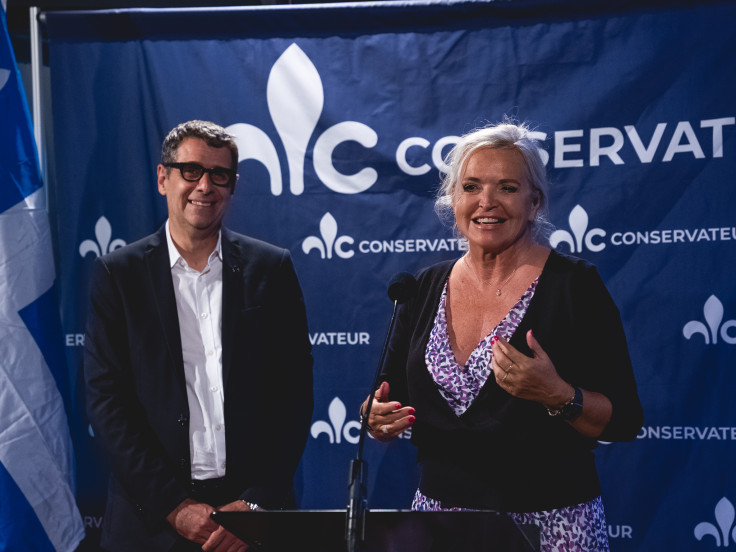 Freedom is not so much a matter of exercising one's will, as it is not to be forced to submit to the will of others. Éric Duhaime, who was an activist and a political advisor in his early years in Canada's French-speaking province, witnessed violence and oppression during a posting in Iraq, where he worked to promote democracy. In hindsight, the concept of promoting peace and understanding during such a brutal conflict appears both ludicrous and courageous, but Duhaime says the experience brought things into perspective for him. "What I witnessed in Iraq cemented my belief that tyranny, regardless of how it is imposed, must not stand in the way of free and courageous people."
A free and progressive state protects individual rights and freedoms, administers the law, invests in public infrastructure, protects health and safety, and creates the conditions that help its people to thrive. "The quizzical looks that these simple words once prompted halfway around the world, I now see in the faces of people at home; people who feel constrained and betrayed by their democratically elected leaders," says Duhaime.
Quebec ranks among the top 40 economies on the planet. "Quebecers are audacious and hard-working," says Duhaime. "I was raised by entrepreneurs who leveraged their talents to earn a living, while they provided employment for others. Once again, this seems simple enough, but it has become increasingly difficult to do in a morass of overlapping and petty institutional constraints."
More than 90 years ago, writer and historian James Truslow Adams popularized the idea of "the American dream" in his book "The Epic of America". The phrase he coined, inspired by a legendary constitution that espouses the right to life, liberty, and the pursuit of happiness, still represents an ideal that all who cherish freedom can relate to, no matter where they are. "Quebecers cherish a unique standing in the Canadian confederation as they work to preserve their constitutional rights and freedoms and protect their language and culture, while striving to grow and to prosper for the betterment of all," says Duhaime.
As Quebecers prepare to go to the polls on October 3rd, a visionary and grounded conservative voice is heard in Quebec. "The pundits speak of shifts and changes," says Éric Duhaime, "but for the honest citizen who seeks the freedom to choose, it's about coming home."
FOLLOW MORE IBT NEWS ON THE BELOW CHANNELS