Revolutionizing Talent: The Source and Recruit's Fractional Model Escalates Traditional Agencies to Extinction
It seems that traditional recruitment agencies might need to brace for a shake-up. The benefits from The Source and Recruit Company's fractional recruitment model are so substantial the old guard is facing an imminent overhaul.
Operating under the leadership of Matthew Burzon, SHRM-SCP, The Source and Recruit Company showcases the practical and efficient features of a modern, remote-first company centered on talent acquisition.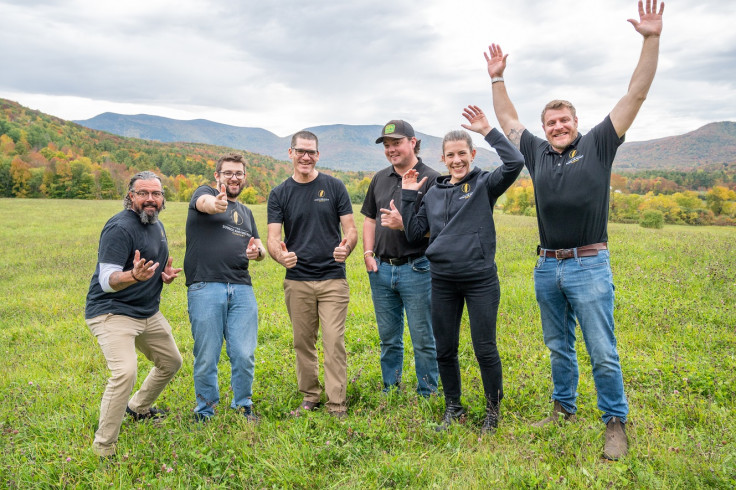 But how exactly does this disrupt the long-standing structures of conventional recruitment?
"People often stick to the old ways because they're familiar," states Burzon, who brings a fresh and exciting perspective to an industry ripe for innovation. Traditional agency models, contingency, retained, and executive search, operate on a contract structure that predates social media, artificial intelligence, and machine learning. As a result, these delivery methods unnecessarily suffer from any combination of inefficiency, opacity, excess expenditure, and lack of personalized service. Burzon recognized these flaws and decided to flip the model on its head.
The Source and Recruit Company uses a fractional approach that provides clients with a turn-key recruiter and technology stack focused exclusively on their unique hiring needs. This fractional recruiter works hourly for a set amount of time each week and becomes an extension of the client's team. This approach fosters transparency and results in high-quality and low-cost candidate placements.
"We offer a SMB-friendly solution that's both financially sustainable and efficient," Burzon proudly explains. "The Source and Recruit Company becomes an integral part of our client's team, which drives a deep understanding of their culture, values, and requirements."
"Our customers are telling us that this kind of symbiosis was previously unheard of," says Burzon. Notably, the fractional model has had an 85% success rate across roughly 125 clients, with an average cost per hire of approximately 12% of the candidate's annual compensation.
For example, a major Boston-based client in the construction industry struggled with high agency recruitment costs and a high turnover rate for Project Management and Superintendent professionals. The Source and Recruit Company paired a fractional recruitment model with pre-hire assessments and salary benchmarking tools to cut recruitment costs in half, ensure market-rate pay, and improve job fit. Source and Recruit presented the client with a nuanced understanding of their problem, allowing the client to improve their retention rates by a huge margin and improve profitability.
The resilience of The Source and Recruit Company was not merely tested by the shifting market and demanding customers. The global pandemic unleashed a further test, yet Burzon's team rose to the occasion. While many businesses stumbled, The Source and Recruit Company reinvented itself, retaining its staff, investing in the company, and emerging as a stronger entity.
"We overhauled our online presence, all our internal processes, improved documentation, and training, and formed four major industry alliances to strengthen our service offering. We had a record year in 2021 and then broke that record again in 2022. Now, we feel ready to double in size and handle the growing pains," Burzon recalls their massive success as a testament to the company's ability to adapt and grow amidst adversity.
Moreover, The Source and Recruit Company has harnessed the power of AI technology to enhance its recruitment process. Tools such as ChatGPT, AIPRM, and MidJourney are used to draft recruitment marketing images and copy, generate keywords, identify competitors, write search strings, develop diversity and inclusion strategies, draft screening questions, create assessment guides, and more.
"AI is mind-blowing, and it will be very interesting to see where the tools are in one to two more years," says Burzon. "However, we don't see AI replacing humans because it still has major limitations. It lacks the ability to build relationships, be brand ambassadors, understand company culture, have emotional intelligence and the human touch, show empathy, and be able to negotiate. There are limitations to what AI can do, however, it has been an incredible tool for us."
Going forward in a world where innovation and adaptability are crucial, The Source and Recruit Company stands as a beacon of inspiration. In the relentless war for talent, they have demonstrated that individuality, innovation, and forging deep-rooted relationships are the ingredients of an effective strategy.
More importantly, they prove that the fractional model is not just an alternative—it could very well be the dawn of a new era in recruitment. And at the forefront of this epoch-making shift, Matthew Burzon and The Source and Recruit team are pioneering the transformation, proving that the tide of change is inevitable and can be ridden to unprecedented heights of success.
They also show that the brave new world of digitalization doesn't forgive stagnation. That's why traditional recruitment agencies might need to take a page out of their book or risk becoming a relic of the past, swept away by the tidal wave of change.
After all, as Burzon explains, the essence of survival in business is to keep pace with the times. But the key to true success isn't merely adaptation but revolution—crafting the path others will follow is a way to go. In his words, "To stay on top, it's not enough to merely ride the waves of change. The wave can tumble and crash at any moment and pull you down. But if you are the architect of that change, that's a different story."