ESPYs 2014: Results And Recap For Awards Show, Video Of Stuart Scott's Moving Speech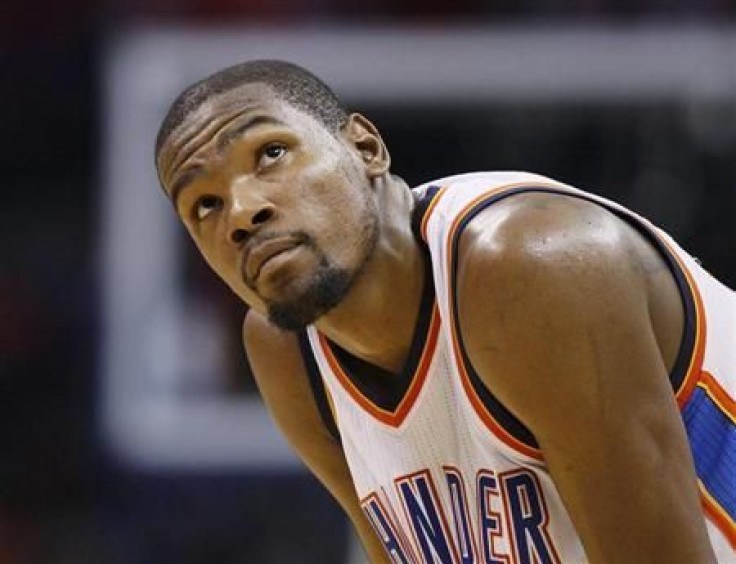 The start of the NFL season might be a month and a half away, but the Seattle Seahawks had a big night on Wednesday. The defending Super Bowl champs won a few of the biggest awards at the 2014 ESPYs.
After winning the first Super Bowl in franchise history, the Seahawks won the award for Best Team, beating out the Boston Red Sox, San Antonio Spurs and Los Angeles Kings, among others. Perhaps the team's best player, Richard Sherman, was also honored. He was named the year's Breakthrough Athlete.
Of all the past year's title-winning teams, the Seahawks had the most dominant championship performance. They defeated the Denver Broncos 43-8 in Super Bowl XLVIII. Seattle entered the contest as the underdog, and shut down Peyton Manning, who was nominated for Best Male Athlete at the 2014 ESPYs.
Manning was defeated by Kevin Durant in the Best Male Athlete category, but he didn't go home empty-handed. The quarterback won the ESPY for Best Record-Breaking Performance and Best NFL Player, after finishing the 2014 season with 55 touchdown passes and 5,477 passing yards.
SEC Defensive Player of the Year Michael Sam was honored, but not for his performance on the field. The seventh-round draft pick of the St. Louis Rams was given the Arthur Ashe Courage Award, after becoming the first openly gay player to be drafted by an NFL team.
The highlight of the 2014 ESPYs may not have involved an athlete. ESPN "Sportcenter" anchor Stuart Scott was given the Jimmy V Perseverance Award, as he continues to battle cancer. Scott gave an inspiring speech about his fight to stay alive.
Below are the results for the top awards at the 2014 ESPYs.
Best Male Athlete: Kevin Durant
Best Female Athlete: Ronda Rousey
Best Play: Chris Davis Field Goal Return
Best Team: Seattle Seahawks
Best Comeback Athlete: Russell Westbrook
Best Breakthrough Athlete: Richard Sherman
Best Game: Auburn vs. Alabama
Best Championship Performance: Kawhi Leonard
<iframe width="560" height="315" src="//www.youtube.com/embed/0Y6hOb0c1yc" frameborder="0" allowfullscreen></iframe>
© Copyright IBTimes 2023. All rights reserved.