Ethiopia Elections 2015 Guide: No Western Observers To Monitor Vote Already Marred By Repression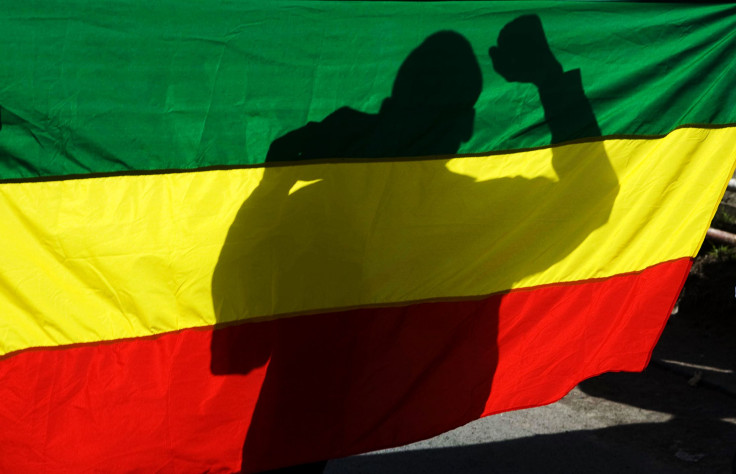 Several observers from the African Union have arrived in Ethiopia to monitor the East African country's national elections on Sunday, which are shaping up to be anything but free and fair. There will be no international observers from Western countries, and this year's vote is largely expected to have a similar outcome to the last polls, which were peaceful and organized but marred by reports of harassment, intimidation and fraud.
There are 47 political parties and 5,819 candidates on the 2015 ballot for the national parliament and regional councils, according to Ethiopia's National Electoral Board. Opposition groups allege many of the registered parties are allied with the ruling Ethiopian People's Revolutionary Democratic Front (EPRDF). "This election is just so we can tell Western governments we are a democratic country," a 28-year-old Ethiopian student at Addis Ababa University told Al Jazeera last week.
The European Union said it would sit out on the May 24 polls because Ethiopia had ignored the mission's recommendations following the last round of elections. Ethiopian government spokesman Redwan Hussein said the two sides had differing opinions.
"Whatever prescription they made, it had nothing to do with the election. It has to do with the entire democratic system, and legal system and policy issues. So we didn't subscribe to that subscription because it has nothing to do with elections," Hussein told VOA News on Wednesday.
A Limited Political Landscape
The EPRDF has fielded 501 candidates for the 547-seat parliament. The Ethiopia Federal Democratic Union Form and the Blue Party opposition groups have fielded 270 and 139 candidates, respectively. The Blue Party's chairman said over half of the party's 380 registered candidates were taken off the list in February by the electoral board on administrative grounds, Al Jazeera reported.
"No more than two to three parties are real opposition parties. The others don't run to win. Their role is to dilute the vote for the opposition," Merera Gudina, associate professor of political science at Addis Ababa University and a leading opposition figure, told Al Jazeera last week.
Repeating History?
The governing party has been in power for the past 23 years and has won each of the last five elections. Chief EU observer Thijs Berman criticized Ethiopia's electoral process following the 2010 national elections, saying there was an "uneven playing field." The ruling EPRDF won 99.6 percent of parliamentary seats, and the opposition was left with a single seat that year.
However, in the 2005 election year, the opposition was strong and united in a relatively open political landscape. The opposition party surprised the ruling EPRDF by winning 31 percent of parliamentary seats. But the vote was followed by mass arrests of protesters and opposition leaders. Thousands of student protesters were rounded up and detained for months, according to the Carter Center, a nonprofit public policy center based in Atlanta that observed Ethiopia's 2005 elections.
The EPRDF has used strict laws to stifle any resistance to the incumbent party ahead of the upcoming elections. Opposition groups have accused the Ethiopian government of harassing and illegally detaining rival candidates as well as journalists. Human rights groups, which condemned the 2010 elections, have already spoken out against the upcoming vote.
"The Ethiopian government's systematic repression of independent media has created a bleak landscape for free expression ahead of the May 2015 general elections," Human Rights Watch said in a January report. "At least 60 journalists have fled their country since 2010, while at least another 19 languish in prison. The government has shut down dozens of publications and controls most television and most radio outlets."
© Copyright IBTimes 2023. All rights reserved.