Ethnic Cleansing In Central African Republic, No Genocide: UN Inquiry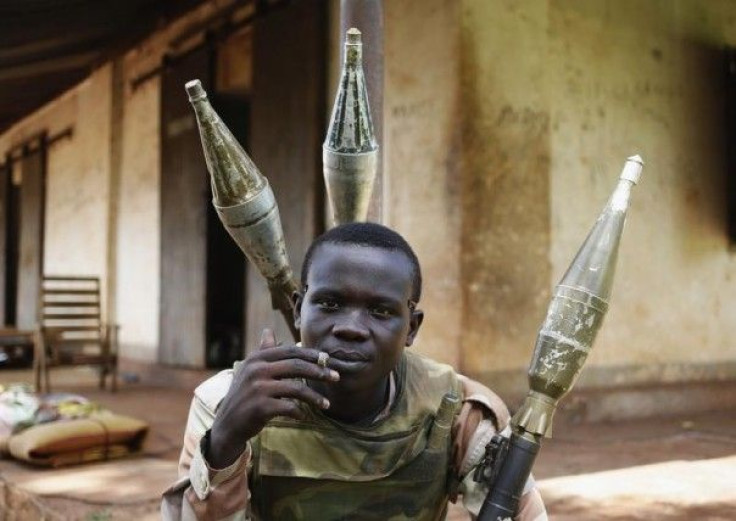 (Reuters) - Christian militia in Central African Republic have carried out ethnic cleansing of the Muslim population during the country's ongoing civil war, but there is no proof there was genocidal intent, a United Nations commission of inquiry has determined.
The final report of the inquiry, which was submitted to the U.N. Security Council on Dec. 19, said up to 6,000 people had been killed though it "considers that such estimates fail to capture the full magnitude of the killings that occurred."
The mostly Christian or animist "anti-balaka" militia took up arms in 2013 in response to months of looting and killing by mostly Muslim Seleka rebels who had toppled President Francois Bozize and seized power in March the same year.
The U.N. Security Council established the commission of inquiry in December 2013.
"Thousands of people died as a result of the conflict. Human rights violations and abuses were committed by all parties. The Seleka coalition and the anti-balaka are also responsible for war crimes and crimes against humanity," the inquiry said.
"Although the commission cannot conclude that there was genocide, ethnic cleansing of the Muslim population by the anti-balaka constitutes a crime against humanity," it found.
The report said "the existence of the necessary element of genocidal intent" had not been established.
In September 2014, the International Criminal Court opened an investigation into allegations of murder, rape and the recruiting of child soldiers in the Central African Republic.
Some 5,600 African Union peacekeepers, deployed in December 2013, and about 2,000 French troops have struggled to stem the violence in the impoverished landlocked country of 4.6 million people.
The United Nations took over the African Union peacekeeping mission in September and is mandated by the Security Council to double its size to nearly 12,000 troops and police.
The U.N. commission of inquiry said the deployment of the African Union peacekeepers, French troops and then the U.N. peacekeeping mission (MINUSCA) had "been primarily responsible for the prevention of an even greater explosion of violence."
© Copyright IBTimes 2022. All rights reserved.
FOLLOW MORE IBT NEWS ON THE BELOW CHANNELS