EU Exit Could Cost Britain $82B A Year Until 2030, Hitting GDP By 2.2%: Report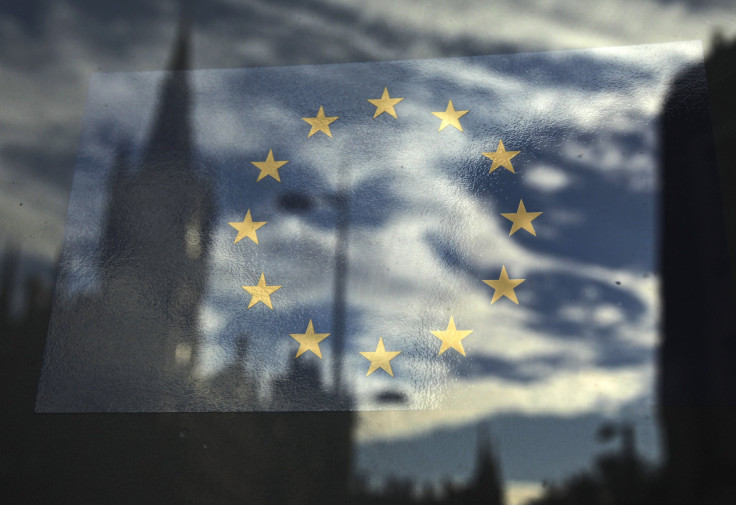 If Britain leaves the European Union, the move could hit the country's gross domestic product (GDP) by 2.2 percent, while costing it up to 55 billion pounds (about $82 billion) -- a sum large enough to cause a recession -- every year until 2030, according to a report released by Open Europe think tank on Monday.
Britain can prosper even after leaving the EU only if it embraces certain policies, such as much freer trade with the rest of the world, lower levels of regulation and a liberal labor migration policy, the think tank's analysis showed. If the EU overcomes its current economic problems and carries out reforms then the cost of "Brexit" -- Britain breaking away from Brussels -- relative to remaining within the EU would be higher, the report said.
"Open Europe's new report today finds that Brexit would not be the end of the world. However, to really prosper post-Brexit, any UK government would need to pursue policies that many of those who want to leave the EU may not want to see," Matts Persson, director of Open Europe, said in a statement.
The report has assessed four possible scenarios for Britain's departure from the EU. The first is the worst case scenario when GDP would be 2.2 percent lower than if the U.K. had remained inside the EU, and the second and third scenarios represent the more realistic range between a 0.8 percent permanent loss to GDP in 2030 and a 0.6 percent permanent gain in GDP during the same period.

"In a best case scenario, where the UK strikes a Free Trade Agreement (FTA) with the EU, pursues very ambitious deregulation of its economy and opens up almost fully to trade with the rest of the world, UK GDP would be 1.6% higher than if it had stayed within the EU," the report said.
The concept of Brexit is strongly supported by Nigel Farage, the U.K. Independence Party leader, who claims that exiting the EU would be beneficial for London, allowing it to spend more money to reform the country's struggling National Health System.
Meanwhile, British Prime Minister David Cameron has reportedly suggested reforming Britain's relations with the bloc before the in-or-out referendum on membership he had promised to hold by the end of 2017.
"Transforming Britain into the deregulated, free trading economy it would need to become outside the EU sounds easy in theory, but in practice would come up against some serious political resistance within the UK itself," Reuters quoted Rodney Leach, Open Europe's chairman and a Conservative lawmaker, as saying.
© Copyright IBTimes 2023. All rights reserved.