EU Gets Serious With Latest Round Of Sanctions Against Russian Deputy Prime Minister Dmitry Rogozin And 11 Others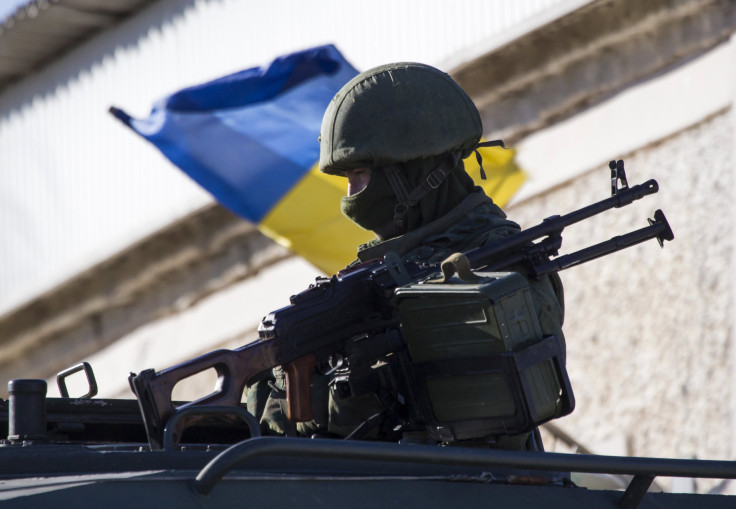 A day after U.S. President Barack Obama issued an executive order to extend sanctions against Russian banks and top officials over the annexation of Crimea, European Union leaders announced a similar move, punishing 12 Russian and Ukrainian leaders with asset freezes and travel bans.
According to the EU's list of sanctions (PDF), travel bans have been put in place against:
Russian Deputy Prime Minister Dmitry Rogozin
Putin advisor Sergey Glazyev
Speaker of the Federation Council Valentina Matviyenko
Speaker of the State Duma Sergei Naryshkin
Head of Russian state news agency Rossiya Segodnya and alleged propagandist Dmitry Kiselyov
Deputy-Commander of the Black Sea Fleet Rear Adm. Alexander Nosatov
Deputy-Commander of the Black Sea Fleet Rear Adm. Valery Kulikov
Putin aide Vladislav Surkov
Chairman of the Crimea Electoral Commission responsible for the Crimea referendum Mikhail Malyshev
Chairman of the Sevastopol Electoral Commission Valery Medvedev
Commander of Russian troops currently occupying Crimea Lt. Gen. Igor Turchenyuk
Deputy of the State Duma Elena Mizulina
This expansion of sanctions against Russian officials brings the total number sanctioned by the EU to 33. This new round of sanctions expands to more Russian officials than previously, indicating that tensions are only increasing in the matter. According to Bloomberg, EU officials have also sworn to cut back on Russian imports of oil and gas, which make up nearly a third of all such imports in EU countries.
According to EU officials, the sanctions have only been put in place to encourage Russian President Vladimir Putin to negotiate on Crimea.
"The goal is not sanctions, the goal is to get Mr. Putin to the negotiating table," EU Financial Services Commissioner Michel Barnier said on France 2.
© Copyright IBTimes 2023. All rights reserved.