EU Refugee Crisis: Sweden-Denmark Uneven Asylum Numbers Highlighted By European Border Checks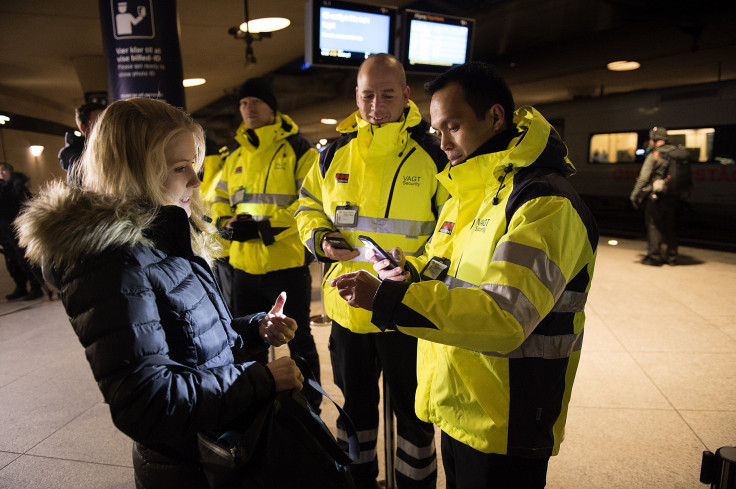 The European Union continues to struggle with its refugee crisis as evidenced by the uneven intake of asylum seekers, highlighted by two states in particular. In an effort to stem the flow of refugees, Sweden and Denmark were asking travelers between their borders Monday to show a valid form of identification in order to cross — a move not seen since the 1950s.
"The government now considers that the current situation, with a large number of people entering the country in a relatively short time, poses a serious threat to public order and national security," Sweden's government said in a statement, the Guardian reported.
Over 163,000 people applied for asylum in Sweden in 2015, with approximately 10,000 applications a week. Now the government wants to cut that number to around 1,000 per week, the Guardian reported. In Denmark, approximately 18,500 refugees applied for asylum last year, while neighboring Norway had approximately 35,000, underscoring the uneven distribution of refugees across the 28-member union. Germany had approximately 1.1 million refugees register in 2015, the highest number in the EU.
Sweden has long been seen as welcoming to refugees, but the country's migration minister recently told Parliament: "The system cannot cope." However, the Swedish Association of Local Authorities and Regions argued that 200 to 220 municipalities in the country could take on more refugees and that an uneven distribution system was to blame for crises in 40 to 50 municipalities.
Conflicts and unstable security situations in nations including Syria, Afghanistan, Iraq and Eritrea have fueled the refugee crisis. In 2015, more than 1 million refugees arrived in Europe, with more than 3,770 dying while attempting to cross into the EU via the dangerous Mediterranean Sea route, the International Organization for Migration reported.
Denmark also increased its border controls with Germany, putting the security tactic into place for 10 days, while Sweden's legislation is meant to last for three years, the New York Times reported.
Even with winter temperatures descending across Europe, refugees have continued to make the dangerous journey to the EU. Politicians, activists and human rights watchers worry the border checks could cause a domino effect across Europe and undermine the Schengen system — in which member countries don't have border controls at common state lines — that has long been a cornerstone of the EU.
© Copyright IBTimes 2023. All rights reserved.
FOLLOW MORE IBT NEWS ON THE BELOW CHANNELS