Euro Zone Composite, Service Output PMI Rise To 27-Month High Led By Germany; UK Service Sector Ends Best Quarter In 15 Years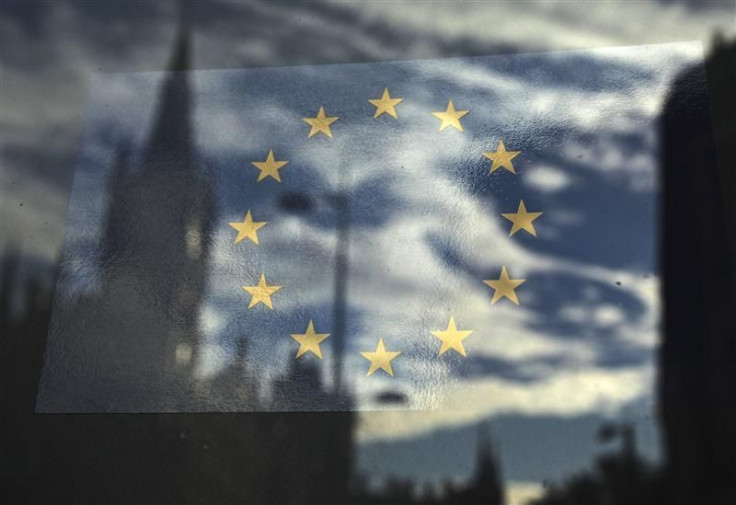 Activity in the euro zone's service sector rose to a 27-month high, suggesting that the region is steadily recovering from a long recession, with Germany leading growth, even as job shedding eased to a modest pace, indicating that employment may rebound in the near term. Meanwhile, UK's service sector continued its strong performance in September, ending the third quarter with the sector's best quarterly performance in 15 years.
The final reading of euro zone's composite output purchasing managers' index, or PMI, published by Markit on Thursday based on surveys of manufacturing and service sector, rose to 52.2 in September, up from 51.5 in August and above an earlier flash estimate of 52.1. Service sector PMI also rose to 52.2 in September, up from 50.7 in August, and beating a preliminary estimate of 52.1. UK's service PMI, published by CIPS and Markit, recorded a level of 60.3, marginally lower than a seven-year high of 60.5 registered in August, driven by incoming new orders.
"Growth (in the UK) is being led by financial services (linked in part to increased housing market activity) and the business sector. Consumer-facing services continue to struggle, reflecting the ongoing squeeze on incomes due to weak pay growth and high inflation," Chris Williamson, chief economist at Markit, said in a statement.
In the 17-nation euro zone, Germany's performance led the region's growth and France too is now on track for a recovery, Williamson said. The expansion in the region's economic output was attributed to a second consecutive month of rising inflows of new business, which grew at the sharpest pace since June 2011.
Germany's service sector saw its highest growth in seven months in September, with the PMI rising to 53.7, up from 52.8 in August, although Germany's composite output PMI slipped to 53.2 in September from 53.5 in August.
The French service sector clocked its highest growth in 20 months in September, with the PMI rising to 51.0 after contracting to 48.9 in August. French composite output PMI increased to a 20-month-high of 50.5, after a contraction in August at 48.8.
Spain's service sector fell back into contraction territory at 49.0, after marginally expanding in August to 50.4. A reading above 50 indicates economic expansion while a reading below 50 denotes contraction.
Meanwhile, the volume of August retail sales in the euro zone was up 0.7 percent, beating expectations of a 0.2 percent growth on a monthly basis, while in the 28-member European Union, or EU, retail trade rose by 0.4 percent, data released by Eurostat showed. In July, retail trade was up 0.5 percent in both regions.
On a yearly basis, retail sales in the euro zone fell by 0.3 percent and rose by 0.3 percent in the EU.
© Copyright IBTimes 2023. All rights reserved.