Euro Zone Service Sector Disappoints In October, Upbeat Spanish Jobless Data Point To Slow Recovery From Recession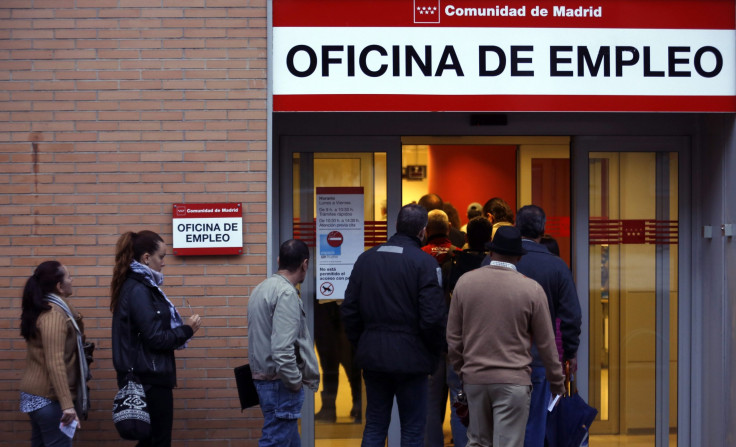 The euro zone service sector recorded a dismal performance in October, falling from a 27-month high in September, well below expectations, but still managed to stay above the 50-point mark that separates expansion from contraction, for the fourth consecutive month. The manufacturing sector marginally improved its performance in October compared to the previous month, but failed to meet expectations.
A preliminary reading of the euro zone's composite output purchasing managers' index, or PMI, published by Markit on Thursday based on surveys of the manufacturing and service sectors, was down to 51.5 in October, compared to 52.2 in September and below expectations of a 52.5 reading. Service sector PMI fell to 50.9 in October, compared to 52.2 in September, missing expectations of a 52.4 reading. In manufacturing, PMI edged up to 51.3 in October, compared to 51.1 in the previous month, but slightly below expectations of a 51.4 reading.
"The dip in the PMI in October is clearly disappointing, but it would be unwise to read too much into one month's data," Chris Williamson, chief economist at Markit, said in a statement. "It's too early to say that the recovery is losing momentum. More important is that the survey data have been running in positive territory for four consecutive months now and indicate that the Eurozone economy expanded at a quarterly rate of 0.2% at the start of the fourth quarter, suggesting an ongoing, albeit sluggish, recovery."
Germany's service sector activity echoed the drop in activity in the euro zone, with a PMI reading of 52.3 in October, down from 53.7 in September and missing expectations of a 53.9 reading. German manufacturing sector PMI was at 51.5, up from 51.1 in September, in line with expectations.
Spain's official jobless rate released by the National Institute of Statistics on Thursday showed a drop in the number of unemployed people in the third quarter to 25.98 percent, down from 26.26 percent in the previous quarter, beating expectations of a drop to 26.1 percent. The upbeat data supported the Spanish central bank's indication on Wednesday that the country may be on track for a recovery out of a long recession, with a quarterly rate of growth of 0.1 percent in the third quarter.
© Copyright IBTimes 2023. All rights reserved.
FOLLOW MORE IBT NEWS ON THE BELOW CHANNELS