Euro Zone Trade Surplus Beats Expectations; EU Reports Narrow Surplus In September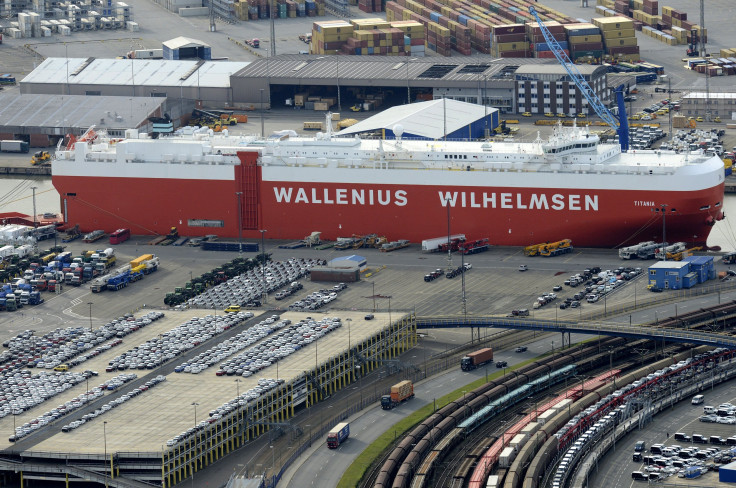 The euro zone clocked a trade surplus of 13.1 billion euros ($17.65 billion) in September, according to a preliminary estimate from Eurostat, beating expectations of a surplus of 10 billion euros.
September's figure was up from a surplus of 8.6 billion euros in the corresponding month in 2012, and also higher than August's 6.9 billion euros in surplus, as exports rose by 1 percent while imports fell by 0.3 percent on a monthly basis.
The 28-member European Union recorded a trade surplus of 0.6 billion euros, in September, compared with a deficit of 14.5 billion euros in the same month in 2012. The September surplus followed a deficit of 2.4 billion in August. In the EU, exports rose by 0.2 percent while imports fell by 0.2 percent, in a month-on-month comparison.
EU's imports from most of its major partners fell in the January to August period compared with the corresponding period in 2012, except for a 4 percent increase in imports from Turkey and steady imports from India.
The sharpest decline were recorded for imports from Japan (-17 percent), Brazil (-15 percent) and Norway (-11 percent). In the case of EU's exports, the largest increases were seen in exports to Switzerland (+32 percent) and Turkey (+5 percent), and the most significant falls were in exports to India (-4 percent), and the U.S. and Japan (both -3 percent).
Among EU members, the largest surplus in the January to August period was observed in Germany (127.8 billion euros), while France registered the largest deficit at 50.1 billion euros.
© Copyright IBTimes 2023. All rights reserved.
FOLLOW MORE IBT NEWS ON THE BELOW CHANNELS