Euro Zone Worried Italy's Deficit-Boosting Budget Plan Could Revive Crisis
Top euro zone officials warned Italy on Monday its plan to borrow billions of extra euros to fund spending pledges could tip the bloc back into crisis, vowing to pressure Rome to change course.
Italy new eurosceptic government proposed on Thursday a budget that increases the deficit to 2.4 percent of gross domestic product in 2019, tripling it in comparison with the plans of its predecessors.
Markets reacted by dumping Italian debt, the second highest in the euro zone as a share of economic output after bailed-out Greece, as concerns spread about a renewed sovereign debt crisis, just three years after the Greek troubles nearly destroyed the single currency.
In a speech in Germany, European Commission head Jean-Claude Juncker said that with its draft, Italy was moving away from the budgetary targets agreed at EU level and warned that if others were to get Italy's treatment, it could spell the end of the euro.
"I would not wish that, after having really been able to cope with the Greek crisis, we'll end up in the same crisis in Italy," Juncker said.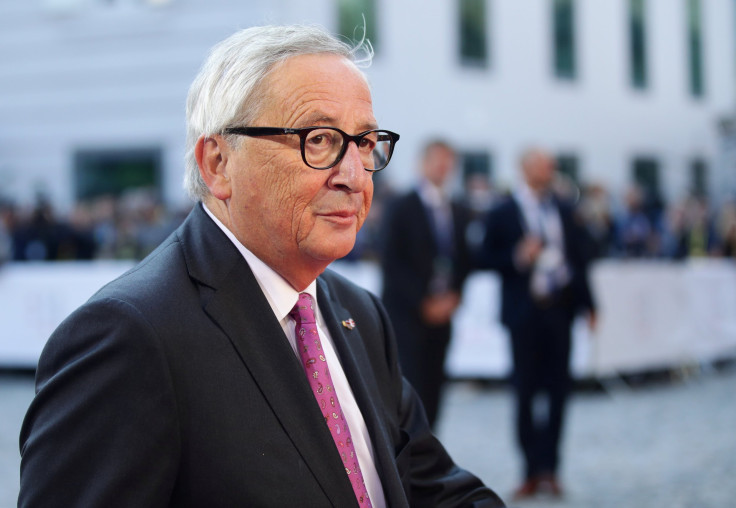 Reacting to Juncker's remarks, the Italian Finance Minister Giovanni Tria said later on Monday that he did not expect the end of the euro.
Italy's government wants higher public spending to finance campaign promises made by its ruling parties - the anti-establishment 5-Star Movement and right-wing League - to lower the retirement age, cut taxes, invest in infrastructure and boost welfare.
The country has already benefited from lenient fiscal treatment from the Commission for years, using various options to achieve higher spending.
TRIA QUESTIONED
In a sign of concern over Italy, Dutch Finance Minister Wopke Hoekstra and French Finance Minister Bruno Le Maire asked Tria to explain the draft at a meeting of euro zone finance ministers in Luxembourg, even though it was not on the agenda.
"Recent announcements by the Italian government have raised concerns over its budgetary course, concerns that need to be addressed soon," the chairman of euro zone finance ministers Mario Centeno told a news conference after the meeting.
"We are all bound by the euro and we need sound policies to protect it. It is up to the Italian government to show it has a sustainable and credible budgetary plan," Centeno said.
Officials said Tria opened the door to changes by telling the ministers that details of the draft were not final yet. He also assured them that Italy's debt would be on a downward path.
However, when he left the meeting Tria declined to answer reporters' questions about the possibility of changing Italy's deficit targets and stressed other EU countries had in the past breached EU fiscal rules.
Under EU law Italy should reduce its public debt rather than increase borrowing. Rome's total debt is worth 133 percent of GDP.
Italy has to formally submit its draft 2019 budget to the Commission for scrutiny by Oct 15. The Commission would have up to a week to announce if it has found the budget in clear breach of EU rules, and another week after that to demand a new draft.
Such a rejection has never taken place since the Commission was granted the power to vet draft budgets in 2013.
SOFT PRESSURE
"We will try to convince the Italian authorities to revert to the medium-term objective which is the EU fiscal rule," EU Economic Commissioner Pierre Moscovici told the news conference.
EU rules require governments to seek a budget in balance or in surplus in structural terms, which exclude one off revenues and expenditures and the effects of the business cycle.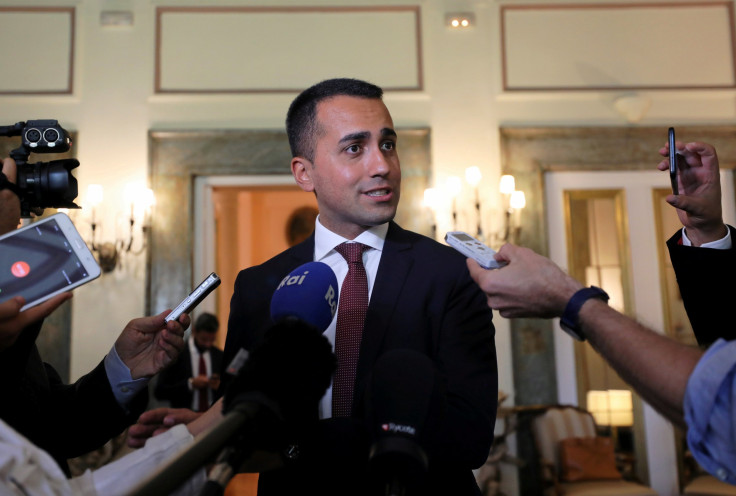 Moscovici added that at this stage was not possible to say whether Italian plans for a 2.4 percent headline deficit in 2019 would allow for a reduction of the country's huge public debt.
The EU executive has dealt in previous years with budgets breaking EU rules from France, Spain, Portugal and Italy itself. It has always opted to enter some form of negotiation with the government concerned, branding the draft as "at risk of non-compliance" or "at serious risk of non-compliance".
But officials indicated it might be different now.
"Never were rules broken so bluntly, without the slightest grain of elegance," one senior official said.
Moscovici said that while rules had to be respected, he was keen to maintain dialogue with Rome -- code for negotiations over the next two weeks, before Italy submits the final version of the budget, that could save face for both sides.
Le Maire said Italy's euro zone peers would be gradually applying pressure on Rome.
"I think we have to go step by step," he said, adding respect for EU rules was key when the EU was facing a serious threat from rising "populist and nationalist movements".
Reuters
(Reporting by Jan Strupczewski, Francesco Guarascio in Luxembourg and Gabriela Baczynska in Brussels; Editing by Toby Chopra)
© Copyright Thomson Reuters 2023. All rights reserved.