Europe hasn't fully committed to IMF: Flaherty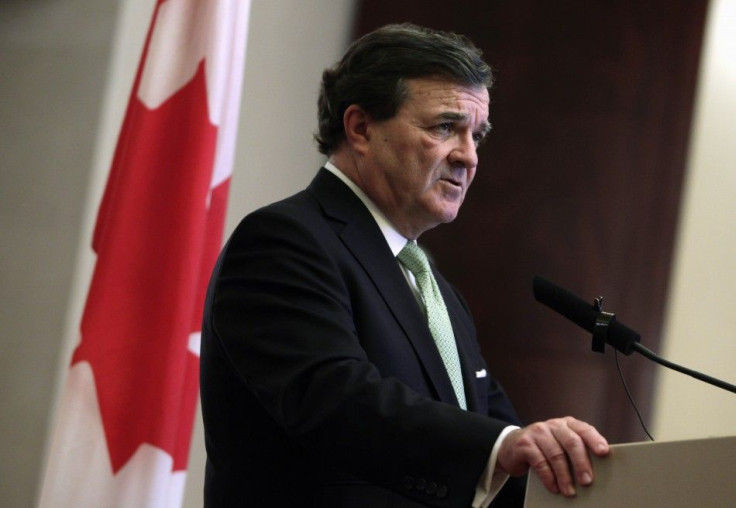 Europe needs to cough up a lot more than $200 billion to the International Monetary Fund before calling on others to boost the international lender's funding capacity to deal with the fallout from the European debt crisis, Canadian Finance Minister Jim Flaherty said on Wednesday.
Our view has been...that Europeans must fully commit their own resources to solving their own European crisis before others ought to be called upon to make any contribution, the minister told reporters in Gatineau, Quebec, across the river from Ottawa.
The IMF is seeking to boost its resources by $600 billion to help countries hurt by the crisis, sources said on Wednesday, including $200 billion promised by euro zone nations.
Flaherty dismissed the $200 billion as insufficient for a wealthy region.
We have not seen that full commitment; $200 billion is not a full commitment by the Europeans to the solution to what is a European problem that is affecting the rest of the world. And they need to step up to the plate, quite frankly, and make a full commitment, he said.
Flaherty also took issue with the very concept of pouring IMF resources into a rich region: The purpose of the IMF primarily is to help poorer countries in the world, not to help richer countries, and most of the European countries fall within the latter category.
Bank of Canada Governor Mark Carney said separately in Ottawa that if the IMF were to get additional funds to contend with the European crisis, the money should be for innocent bystanders only.
If it makes sense, and that is an open question, but if it makes sense to enhance the resources of the IMF, the principle focus, it would seem, should be on dealing with the fallout of the European crisis for innocent bystanders, if you will, which might be affected, and that can have a very positive catalytic effect on the global economy as well, Carney told a news conference.
Canada can be expected to push within the G20 for strict conditions on Europe for any IMF funding.
I would just underscore, everything I just said was very heavily in the conditional. This is a conversation that is still to be had, Carney said.
© Copyright Thomson Reuters 2023. All rights reserved.