Europe Refugee Crisis: Belgians Want Refugees To Sign 'Newcomer's Statement' Promising To Report Terrorist Acts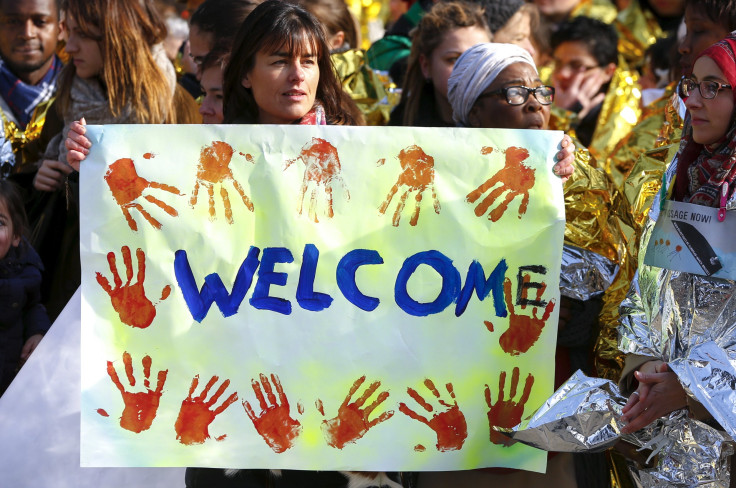 Refugees who want to make a new home in Belgium could soon be forced to sign a declaration on accepting local values or have their residency claim rejected by the government.
Belgium's parliament is considering a "newcomer's statement," Secretary of State for Asylum and Migration Theo Francken, a proponent of the plan, said Friday, the Guardian reported. So-called local values include accepting gay rights and the equality of men and women.
"[Many people] are coming from countries with other values," said Francken's spokesman, Laurent Mutambayi. "If they want to build their life here in Europe [we have] no problem with that, but they have to sign this statement that they accept our values."
Mutambayi added the statement would not apply to asylum seekers or students, Reuters reported. Following the terror attacks in Brussels last week that left at least 30 people dead and 300 wounded, the statement will ask refugees who plan to stay in Belgium for more than three months to report any potential acts of terrorism they may be aware of.
Organizations working with refugees criticized the proposed declaration.
"It's an extra tool for the immigration office to keep some people out of Belgium," said Didier Vanderslycke from the organization Orbit. He argued that making refugees sign a declaration of values assumes they do not hold the values to begin with.
Tensions are already running high in Belgium, with far-right groups threatening to go through with an anti-Islam protest in the heavily immigrant and Muslim Brussels neighborhood of Molenbeek Saturday. Several terrorists involved in the Paris attacks in November had links to this neighborhood.
More than 1 million refugees arrived in Europe last year and more continue to arrive daily, fleeing conflict-ridden and repressive states including Syria, Iraq and Afghanistan. More than 170,000 refugees and migrants have made the dangerous Mediterranean Sea crossing into the 28-member European Union so far this year, the International Organization for Migration reported.
Germany's Interior Minister Thomas de Maiziere proposed a law Monday that would make learning German a requirement for refugees who want to keep their right of residence.
© Copyright IBTimes 2023. All rights reserved.
FOLLOW MORE IBT NEWS ON THE BELOW CHANNELS